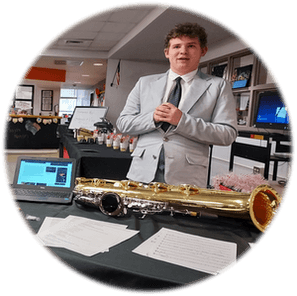 In today's rapidly evolving world, where advancements in science, technology, engineering, and mathematics (STEM) drive progress and innovation, preparing our future workforce for the challenges ahead is of paramount importance. 
Through hands-on projects and critical thinking exercises, our students learn problem-solving, teamwork, adaptability, and effective communication - skills that are vital in an ever-evolving job market and empower our graduates to become innovative, confident, and well-rounded professionals.
STEM CONNECT empowers the next generation with the tools they need to thrive in a dynamic world through providing experiential learning opportunities for students. These opportunities bridge the gap between theoretical knowledge and real-world applications, equipping students with the skills and adaptability necessary to thrive in tomorrow's industries. By engaging learners in hands-on experiences, experiential learning cultivates critical thinking, problem-solving and teamwork, which are essential attributes sought by employers in the 21st century.
These partnerships bring together our business community with our educators of core academic subjects, encore classes, CTE (Career & Technical Education) offerings or the STEM program to build a future-ready workforce that drives positive change and embraces limitless opportunities. Working with industry partners, students have explored a variety of fields including Aerospace Engineering, Culinary, Robotics, and Aviation and others.