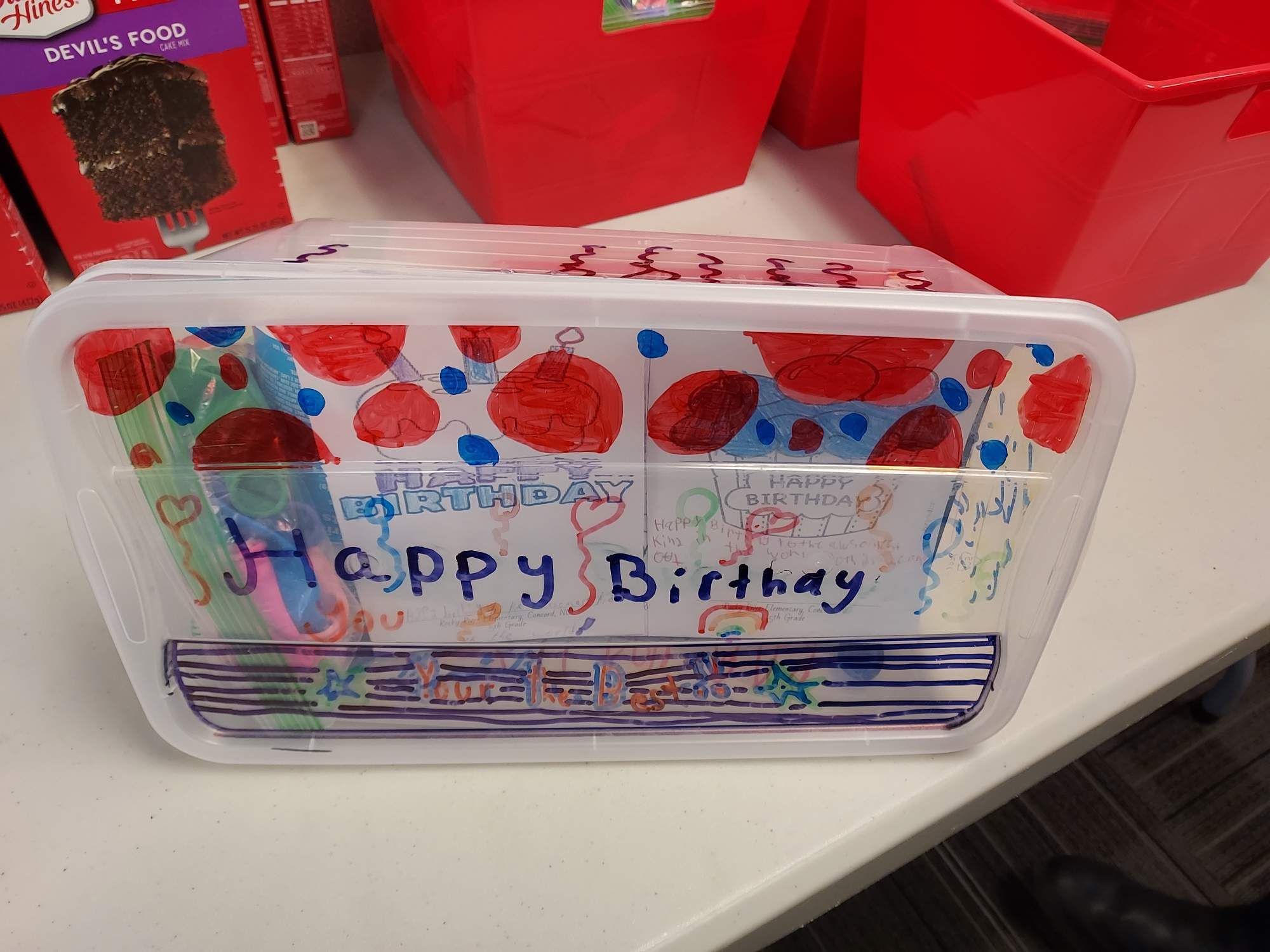 Our Rocky River Philanthropists were hard at work giving back to the community as they explored Dr. Martin Luther King Jr. and his questions: "What are you doing for others?" As part of their service learning encore, students at each grade level created a project to focus on serving others. They created blessing birthday boxes, treat plates, blessing bags for the homeless, positive vibe cards for the children's hospital and placemats for Meals on Wheels recipients.
Students' projects were tied to a lesson that explored the group being served through both text and discussions. 
When asked what made this project meaningful, a fifth grade student shared, "I can't imagine not celebrating my birthday. I just want to help someone else to have a happy birthday!"
This project was made possible because Liz Benstead received the CCEF David Fitts Community Service grant sponsored by Chick-fil-A Concord Commons.