The Sweet Treats Bake-Off Challenge is a fully
The driving force behind this event is to provide students with a complete culinary business experience. Student groups blend flavors and textures to craft delightful treats. Moreover, they must procure their ingredients within a limited budget, promote their product, develop packaging, design and set up of their display, and sell raffle tickets both online and in-person. This hands-on activity offers valuable opportunities to cultivate essential life skills required for success in the business world.
Experiential learning bridges the gap between theoretical knowledge and real-world applications, equipping students with the skills and adaptability necessary to thrive in tomorrow's industries. By engaging learners in hands-on experiences, experiential learning cultivates critical thinking, problem-solving and teamwork, which are essential attributes sought by employers in the 21st century.
SPONSORSHIP OPPORTUNITIES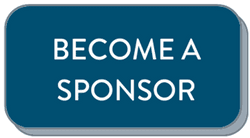 All sponsorship opportunities include recognition on event website, social media and at the Sweet Treats Extravaganza. Additional benefits listed below:
Presenting Sponsor ($2,500)
50 raffle entries

Recognized as the presenting sponsor on all event materials

4 seats for CCEF''s Partners in Education Lunch (Nov 2nd)
Awards Sponsor ($1,500)
30 raffle entries

Assist in presenting student awards

2 seats at CCEF's Partners in Education Lunch
Blue Sponsor ($1,000)
25 raffle entries

2 seats at CCEF's Partners in Education Lunch
Green Sponsor ($500)
White Sponsor ($250)