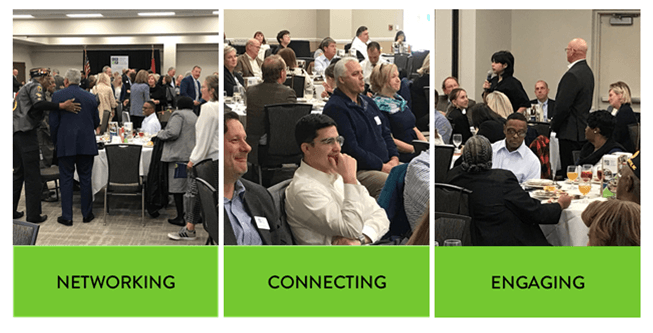 Recently, education and business joined forces to build a community that will champion our future leaders together during CCEF's annual Partners in Education Lunch. This collaborative event brought educators, industry leaders, and local stakeholders together to foster meaningful connections, share insights, and promote a shared commitment to nurturing the next generation of leaders, ensuring a brighter future for our community and beyond.
Some of the highlights included engaging discussions where educators and industry leaders exchanged valuable perspectives on innovative teaching methods and emerging skills needed in the workforce. Attendees were captivated by the passionate speeches of successful entrepreneurs who emphasized the critical role of education in shaping the leaders of tomorrow.
The event also featured chats that encouraged participants to enhance the learning experience and bridge the gap between classrooms and boardrooms. Excitement filled the room as educators and business leaders explored how they could directly benefit local schools and students.
The enthusiasm and fresh perspectives served as a powerful reminder of the impact that a united community can have on the educational landscape. It was evident that this partnership between education and business was not just a one-time event, but the beginning of a long-lasting commitment to nurturing the potential of every student and empowering them to become the leaders of tomorrow.