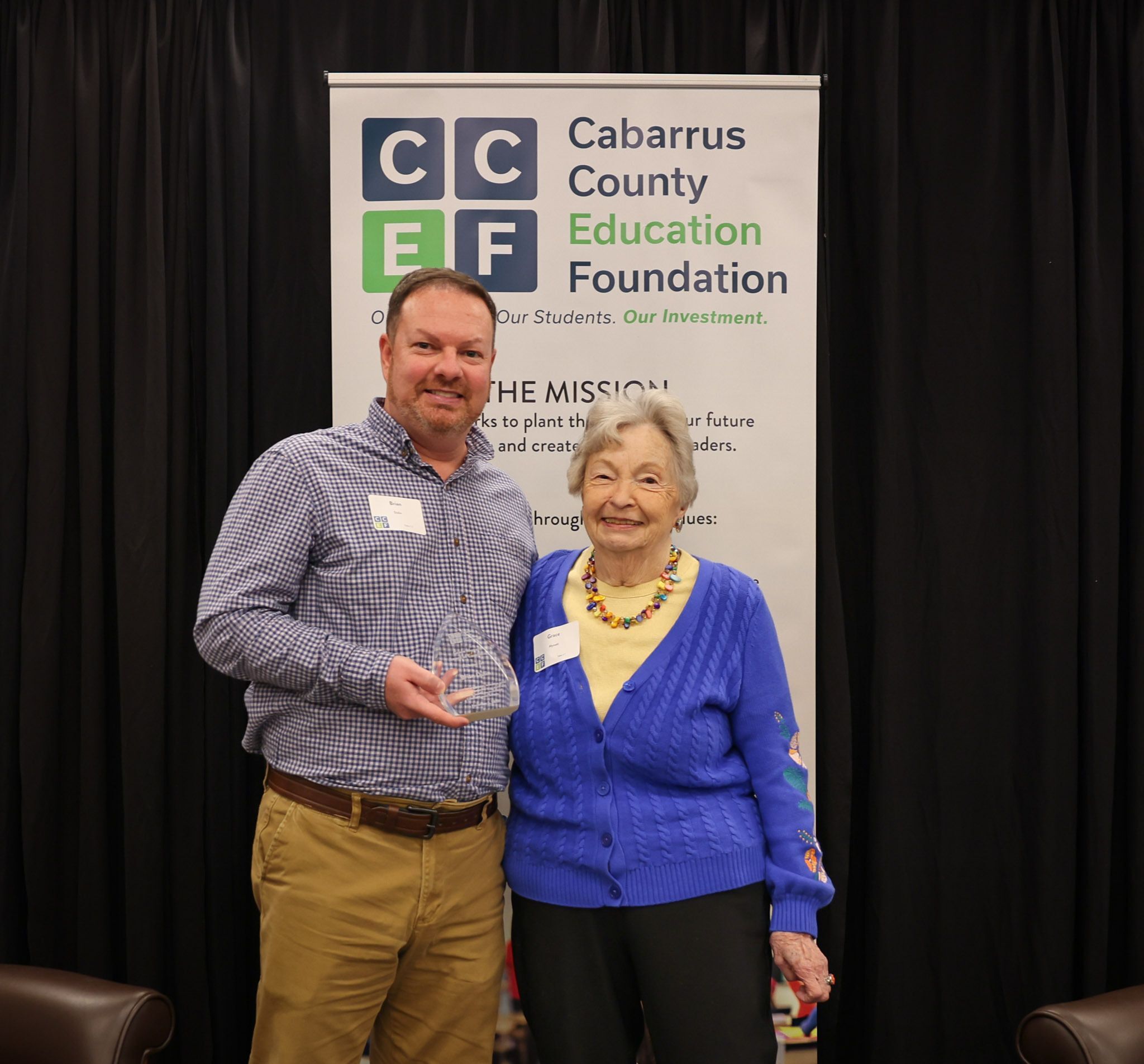 Congratulations to Brian Dulin, principal of Wolf Meadow Elementary School, for being honored with the Grace Mynatt Award of Excellence. This award recognizes an educator with a long history of dedication to the students of Cabarrus County Schools, expands student opportunities and collaboratively works with the community to help students achieve.
Brian returned to Wolf Meadow Elementary as its principal in 2022, the school where he attended as a student. Brian joined Cabarrus County Schools in 2005 as a teacher at Weddington Hills Elementary, where he taught 3rd grade until 2016. He built strong relationships with students and parents and was co-lead for the school's huge festival.
He completed the CCS Teacher Leader Cohort Program and served as the Read to Achieve Summer Camp Administrator. And served as a Principal Intern and Assistant Principal at WM Irvin Elementary School previously to joining Wolf Meadow. Wolf Meadow is celebrating its 50th Anniversary this year and Brian has led the "50 for 50" community partnership program to expand opportunities for students. Brian has served as a great ambassador for CCEF's Reading+Mentoring 4 Success program highlighting its great impact on students at his school.
Chrissy Hayes, CCEF Program Coordinator, shared how she met him his first year of teaching and how he constantly worked to expand resources and opportunities for students.