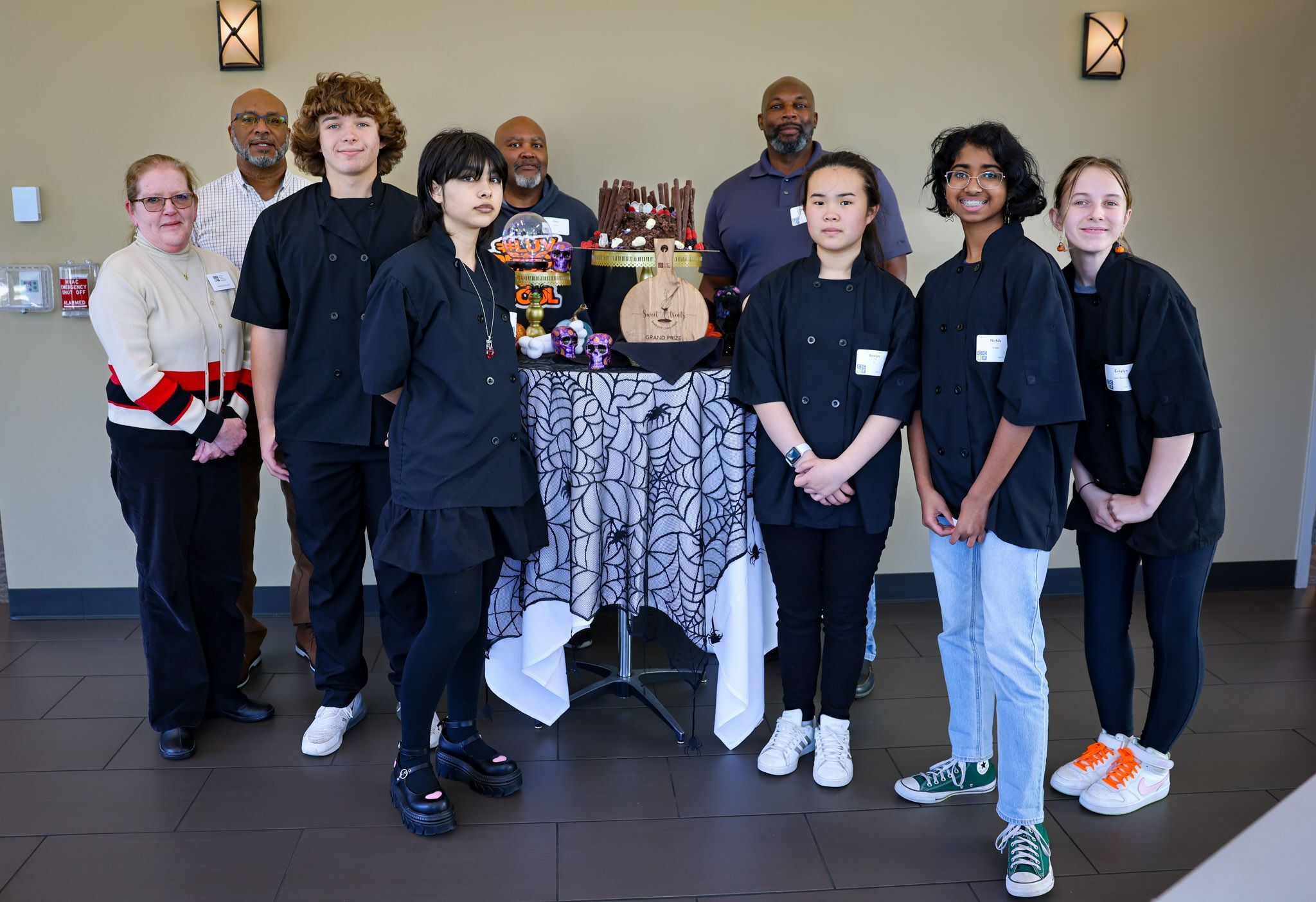 The Sweet Treats Extravaganza was a resounding success, showcasing the incredible talent and business acumen of our students. From delectable desserts to stunning displays, they demonstrated mastery of both culinary and entrepreneurial skills. The event not only celebrated their achievements but also provided a glimpse into the future of the hospitality industry. Attendees witnessed a convergence of creativity and professionalism, as our students proved they are well-equipped for the challenges ahead.
During the event, the following winning awards were presented:
Grand Prize - A Berry Scary Halloween crafted by Amira S., Jocelyn L. & Evelyn G. of Hickory Ridge High School
Critics Choice - Halloween Spooktacular created by Arianna J., Layla T., Luke K., & Emerson F. of Hickory Ridge High School
Peoples Choice - Floral Delight crafted by Leah F., Nyla G., Dane W. & Kylee C. of Hickory Ridge High School
School Spirit - Hickory Ridge High School
What made this event truly exceptional is its fusion of culinary excellence with business savvy. You see our students not only crafted mouthwatering treats but also managing budgets, creating stunning displays, and strategizing marketing campaigns - skills that are essential in the fast-paced hospitality industry. The Sweet Treats Extravaganza truly sweetened the experience for all, leaving a lasting impression of innovation, skill, and the promise of a flavorful future.