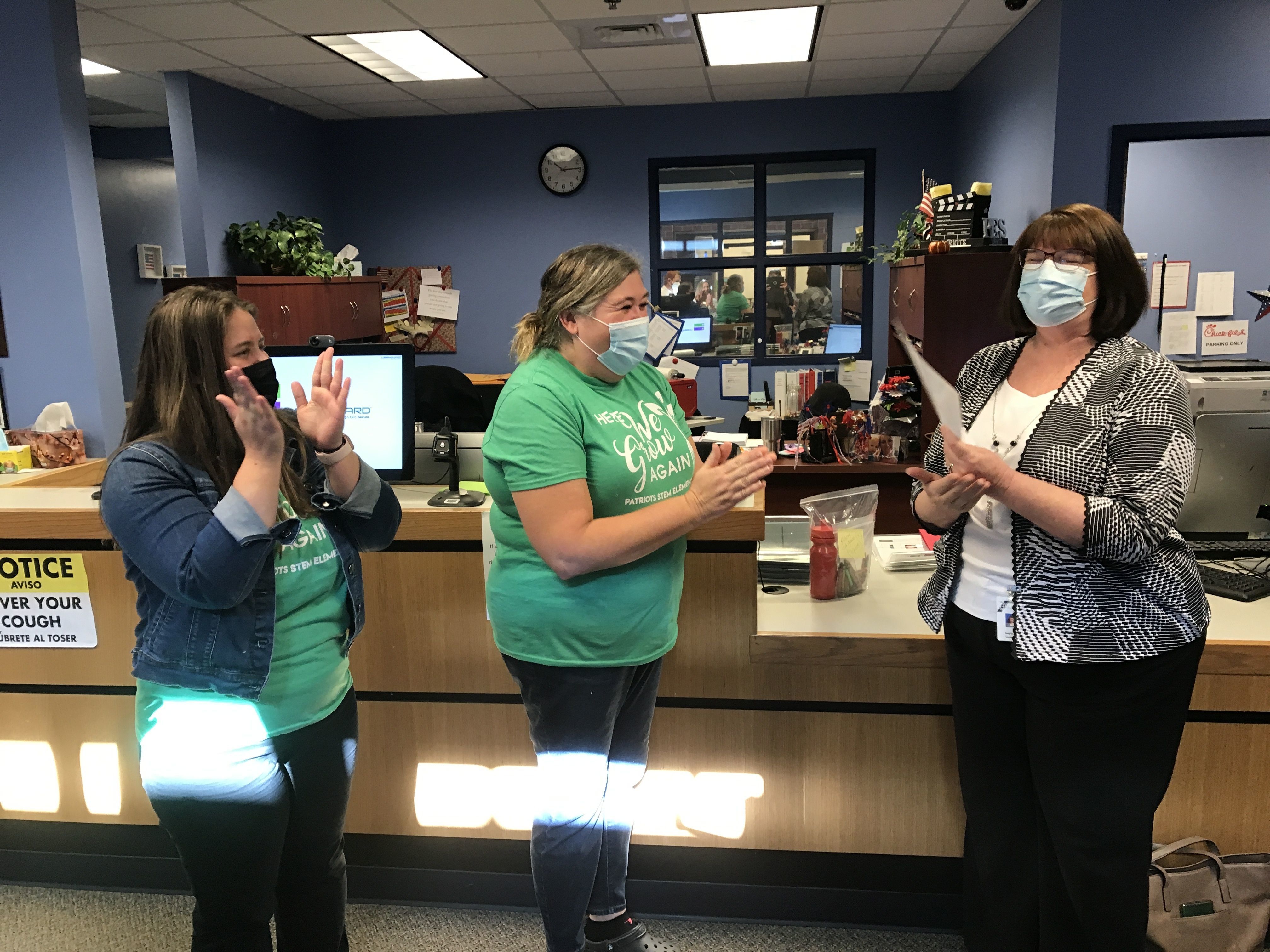 We are excited to announce the following grant recipients for the 2021-2022 CCEF Classroom Grants:
Bert Thomas Innovative Storytelling Grant was awarded to Jill Staton & Carmen Money of Patriots STEM Elementary for their project, Sharing Stories through Trading Cards. As part of school's Farm to Table theme, students in Kindergarten through 5th grade will visit and learn about various local farmers. Students will create trading cards to share their knowledge about the farmer. One card will be selected per class and professional produced to share at the school's culminating event at the end of the year. Through this project, students will connect with farmers in our community to better understand the goods they provide while enhancing their growing knowledge of the farm to table process. 
David Fitts Community Service Grant was awarded to Liz Benstead of Rocky River Elementary for her project, Everyday Philanthropists at the ROCK. As part of the school's philanthropy education initiative, students in Kindergarten-5th grade will study the importance of service and giving back to the community as part of the Martin Luther King study. Each student will participate in a grade-specific service project that is integrated into their classroom instruction. Providing opportunities for our students to experience the difference they can make in the community helps them to build the hearts of caring students and the difference they can make in our community.
Strick Dalton Innovative Classroom Grant was awarded to Karen Wright, Vanessa Venable & Jake Ford of Hickory Ridge High for their project, Collaboration Music Wing Mural with Owl. HRHS Visual Art 4 students will collaborate with local mural artist Owl on a huge mural on one of the hallways in the school. Art 4 students will lead Art 1 and Art 2 classes to create the underpainting of the mural. Then Art 4 students will work alongside Owl on the detailed spray painted line work. The HRHS Art Club and National Art Honor Society will host a Saturday Artist Talk and Demonstration at which Owl will demonstrate her techniques, talk about her career and her artistic process. This project provides students the opportunity to work with a resident artist and experience a hands-on artistic development process and to discover career possibilities in art. 
We can't wait to share all the exciting projects with you as they come to fruition this school year. Congratulations to our grant recipients! And a huge thank you to our sponsors who make these grants possible - The Strick Dalton Family & Friends, The Bert Thomas Family & Friends and Chick-fil-A Concord Commons.