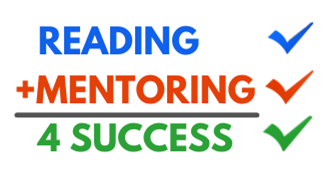 SUPPORTING STUDENT ACHIEVEMENT
Third grade reading proficiency is a major fork in the road toward future student success as students need to transition from "Learning to Read" to "Reading to Learn". Students not achieving this milestone are less likely to catch up and struggle throughout their academic education. Just some of the impacts faced by students not reading proficiently by the end of 3rd grade are: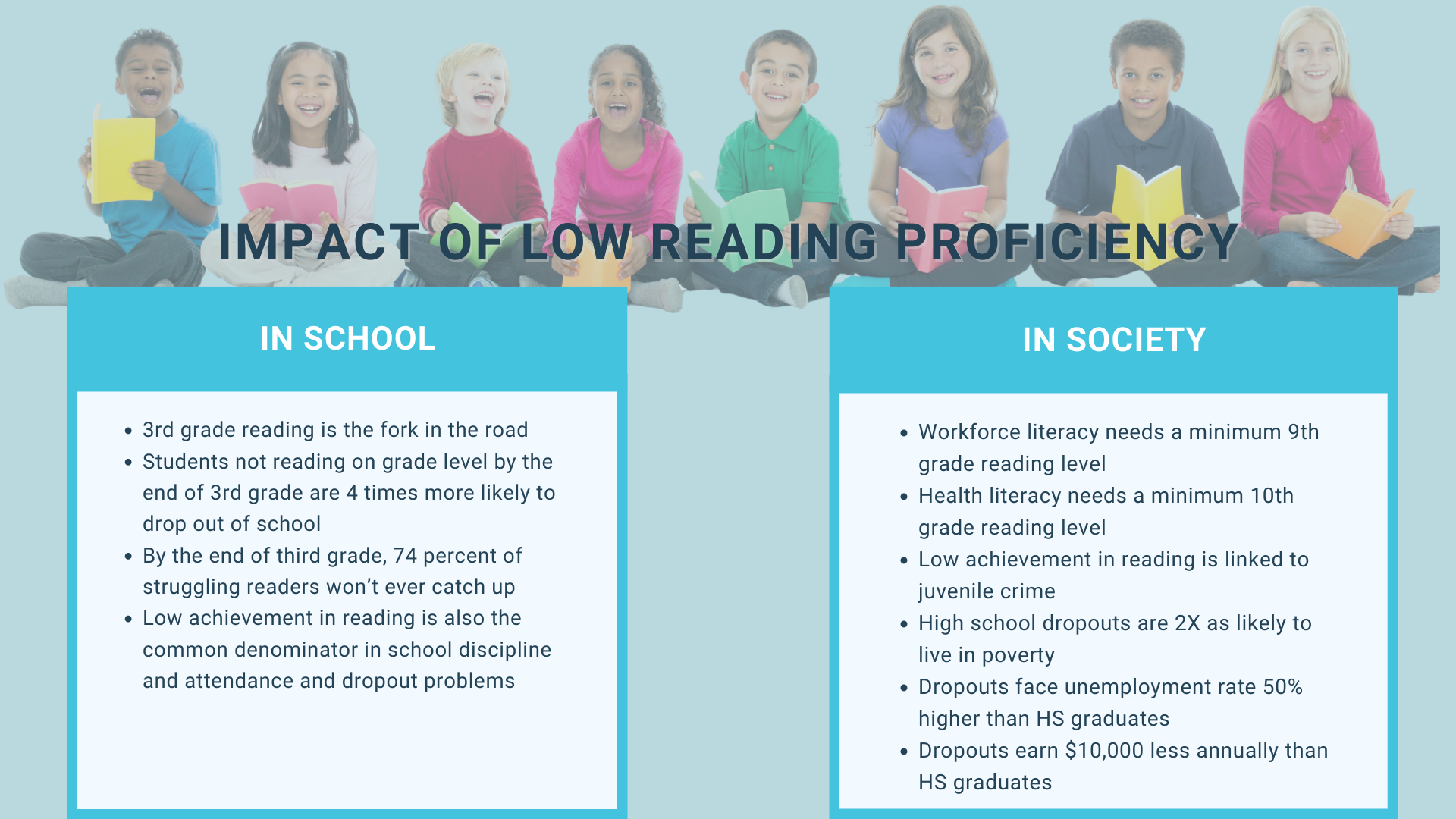 MyFutureNC, a state-wide initiative, identified that Cabarrus County needs to increase 3rd-8th grade proficiency from 50% to 73% to meet future workforce needs in our county. Of course, the ultimate goal would be 100% proficiency. As a stepping stone to this, we have set the goal that 80% of 3rd graders will read proficiently at a college- and career-level by 2032. That means 725 more 3rd graders will be better prepared to succeed academically.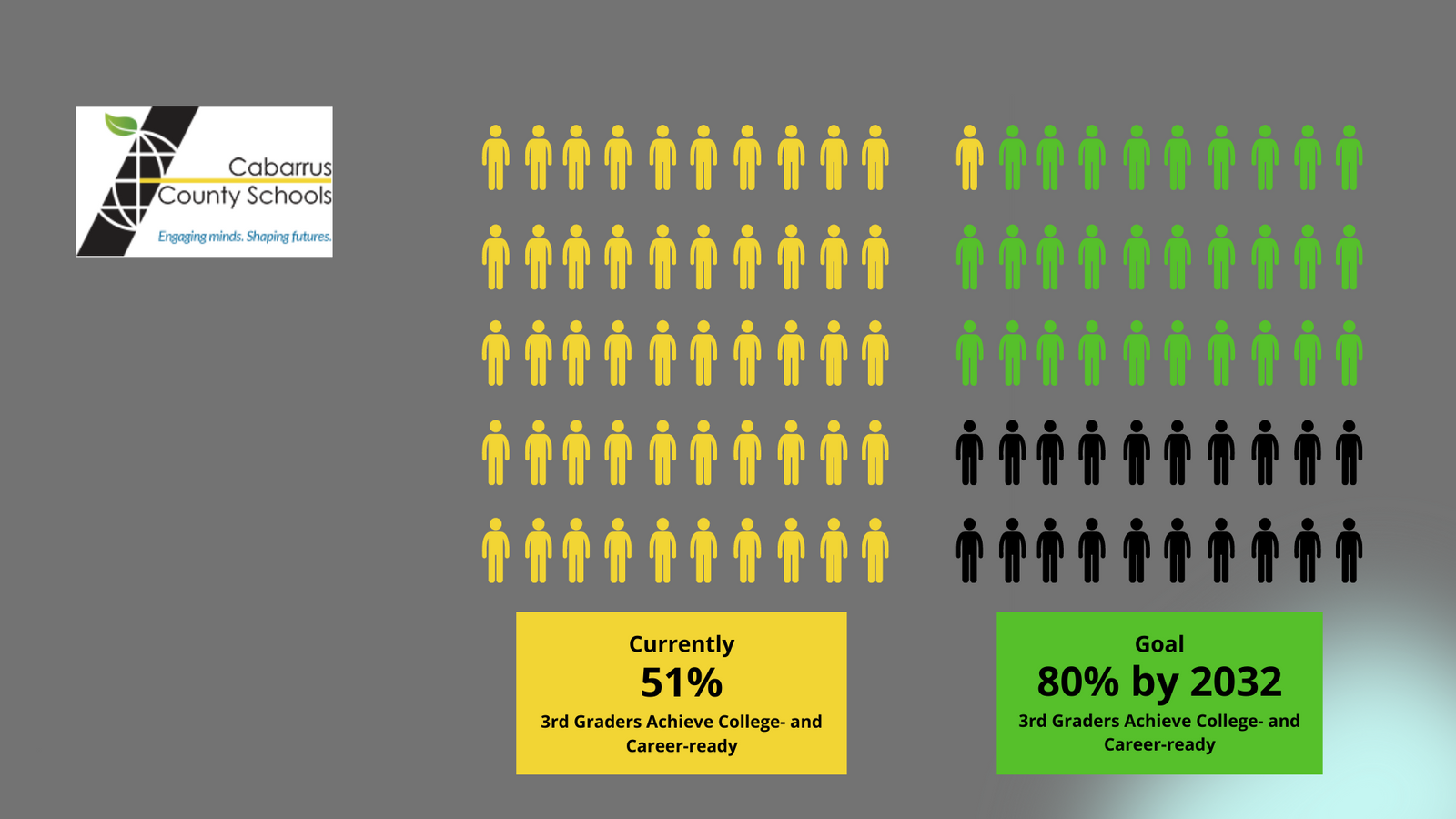 To make this happen, CCEF is partnering with CCS to pilot a new reading mentorship program to improve student reading proficiency in K-3 students. The program will utilize a 3-prong approach:
We need 75-100 volunteer reading mentors to pair with a struggling reader at either Rocky River or Wolf Meadow Elementary Schools this year. Mentors will build partnerships with a specific student to strengthen their reading skills through targeted structured activities that build on the blocks to reading success. All activities and onsite support will be provided to make the mentor successful.
Click the FAQ picture below to see answers to the questions you may have. As this program is new, details are still being defined. The FAQ page will be updated with any new details as soon as possible.