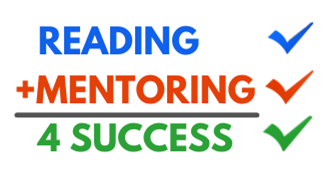 SUPPORTING STUDENT ACHIEVEMENT
Third grade reading proficiency is a major fork in the road toward future student success as students need to transition from "Learning to Read" to "Reading to Learn". Students not achieving this milestone are less likely to catch up and struggle throughout their academic education. Other common denominators for these students is increased school discipline issues, lower school attendance, and they are four times more likely to drop out of school. In the long-term, these students are linked to juvenile crime and as adults are twice as likely to live in poverty, have a 50% higher rate of unemployment and earn $10,000 less annually than high school graduates. 
CCEF is partnering with CCS to pilot a new reading mentorship program to improve student reading proficiency in K-3 students. The program will utilize a 3-prong approach:
A 1:1 reading mentorship program strategically serving 50 students across grades K-3 at 2 schools during this upcoming school year
An incentive program to encourage a culture of pleasure reading for K-5 students
A reading closet to build K-5 students' at-home libraries
For the 2021-2022 school year, we are seeking 75-100 volunteer mentors to pair with a struggling reader at one of two schools (yet to be determined). These partnerships will focus on strengthening the student's reading skills through targeted structured activities that build on the blocks to reading success. Activities will be provided to volunteers each week. 
We are seeking volunteers who will commit to one or two sessions (30 minutes) each week to meet with their assigned student. During this time, activities will be provided that not only build reading skills but also your relationship with your student. Volunteers will be supported through an on-site program coordinator who will provide training, coordinate the learning activities, gather feedback and support you in any way possible.
Click the FAQ picture below to see answers to the questions you may have. As this program is new, details are still being defined. The FAQ page will be updated with any new details as soon as possible.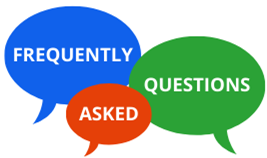 IF YOU ARE INTERESTED IN KEEPING UP WITH THE LATEST INFORMATION AND POTENTIALLY VOLUNTEERING, PLEASE COMPLETE THIS INTEREST FORM BELOW AND WE WILL SEND YOU EMAIL UPDATES.