The Cabarrus County Education Foundation is excited to support our students and teachers through these various scholarship opportunities.
CTE State Competition Student Scholarship
Sponsored by Ellis Jewelers, this scholarship expands the opportunities for CCS students to participate in state-wide competitions. In 2018-19, we will award five $100 for CCS students who are actively engaged in student Career & Technical Education student organizations that build their leadership and technical skills in various career pathways.  One student from each CTE student organization per high school may be nominated by the club advisor. You may download the application to view by clicking on the scholarship title.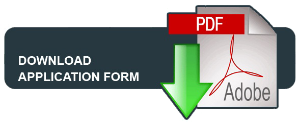 TIP Teaching Scholar Program
CCEF supports Cabarrus County Schools who is truly committed to hiring excellent educators to support the growth and development of every child. As you may know, there is a teacher shortage in North Carolina especially in the areas of math, science and special education.  The partnership with the TIP Teaching Scholars Program encourages highly qualified teachers (primarily in math, science and special education) to begin their career with a two-year experience in our district.  The program will provide these student teachers enrichment experiences and summer employment opportunities in Cabarrus County Schools while completing their education program and student teaching.  Upon completion of their education program, the teachers will make a two-year commitment to Cabarrus County Schools.