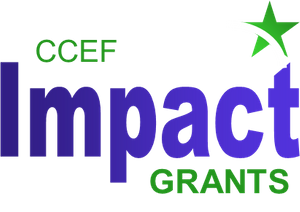 IMPACT GRANTS
Teachers for years have been able to apply for classroom grants from CCEF to bring innovative learning opportunities to their students. We know that this school year, needs are different so we have transitioned our K-12 classroom grant program to IMPACT grants.
What can an IMPACT grant be used for?
Realizing this year that nothing is usual, CCEF wants to empower our CCS teachers to provide the best learning experience for your students.
     Would a supplemental online program help your students master a standard?

     Is there a virtual reality experience that provides a hands-on experience for students?

     Is there a simulated experience that makes students' learning come alive?
We know our teachers have amazing ideas and we want to help you bring them to fruition for your students. 
WE WANT TO HEAR YOUR IDEAS! 
Highlights of this new grant program are:
Larger grants amounts awarded: $1,000 maximum for an individual grant (1-2 teachers); $1,500 for a group grant (three or more teachers)

Awards reviewed on a monthly basis and monies awarded monthly through December 2020

Different application process:  2-page application in Google Docs and a 15-minute chat with the grant review committee

At the end of the school year, one project will be selected to receive a $500 cash award for the teacher(s) whose ideas has the greatest impact. Details will be shared once grant is awarded.
Grant Application Process:
Read the IMPACT Grant Overview. You will be asked to acknowledge you have read, understand and commit to the application process and grant requirements  . The file downloads to your computer for opening to read.

Complete the application.

Participate in a grant review process to discuss your grant application with the grant review team.
UPCOMING DEADLINES
          September 23, 2020
          October 23, 2020
          November 19, 2020