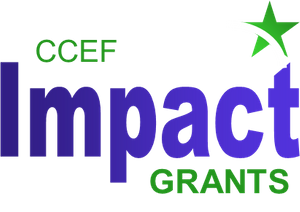 IMPACT GRANTS
CCEF began the IMPACT grant program in response to the current pandemic. Facing teaching in a new way this school year, CCEF wanted to support our schools and teachers to ensure students had the resources they needed for continued student achievement while meeting health and safety protocols. This program has concluded at this time, but please check out the wonderful projects we were able to support. 
Congratulations to these amazing teachers: 
Melissa Brantley - Mt. Pleasant Elementary ($560) to provide a teacher license for an online math program, Reflex Math, to improve students math facts recall.

Lara Cabaniss, Brittany Rogers & Jarrod Smith - R. Brown McAllister STEM Elementary ($1,075) for Breakout EDU, a virtual reality escape room experience to provide hands-on support for all learning standards.

Lara Cabaniss, Carmen Money & Megan Charlton (Elementary STEM Coaches) for Rocket Week 2021 that will provide 3,000 K-5 STEM kids in age-appropriate rocket creation and testing projects while also introducing students to career pioneers in the industry with a focus on minorities and underrepresented groups.

Melissa Capets - Wolf Meadow Elementary ($875) for Gismos simulations to immerse students in science virtually.

Megan Charlton, Cori Cauble & Shelby Davis (Beverly Hills ES) to provide a school-wide license for Breakout EDU so students can apply problem-solving strategies within a real-world or collaborative context to conquer core academic subjects' standards.

Margaret Cuthbertson, Shannon Lawrence & Emily Zelando (Boger ES) to provide a school-wide license for Breakout EDU to create high-content lessons that are meaningful and memorable and will help increase student learning across all grade levels.

Leah Grasty (R. Brown McAllister ES) for a school-wide license to A Generation of Geniuses online science program that brings science standards to life through fun and educational videos.

Jay Gray (Boger ES) for the creation of an outdoor sensory path to promote healthy activity such as jumping, hopping, twisting and turning their bodies while maintaining social distancing.

Bethany Gregory (NW Cabarrus High/STEM) to kick off the CyberPatriot competition team and introduce students to careers in cybersecurity and other STEM disciplines.

Megan Henry - Coltrane-Webb STEM Elementary ($855) to connect students through the school's live news program

Sandy Hoyos - Carl Furr Elementary ($998) to enhance students' learning environment with noise-cancelling headsets that improve student speaking and hearing for the Spanish immersion program

Amilia Keomuongchangh (Wolf Meadow ES) to provide a teacher license for Gizmos online simulation program that engages students in inquiry-based learning in math and science concepts.

Stephanie Medeiros, Shannon Palomba & Jamie Schrock (Bethel ES) for a site-wide license for Reflex Math online program.

Carmen Money, Jill Staton & Mary Ellen Brafford (Patriots ES) to deepen students' scientific understanding and build interest in STEM through a school-wide subscription to Generation Geniuses.

Tina Platek - Jay M. Robinson High ($760) to provide VEX Robotic opportunities for Exceptional Children programs at the school.

Carolina Riano (Winecoff ES) introduces students multicultural books through the "virtual biblioburro" by offering to the cultural and linguistic diverse students some virtual reading sessions, for them and their families to enjoy some reading time, to get exposure to English as English learners and to feel identified, recognized and embraced thanks to their diversity.

Brittany Rogers, Micaela Malachowski, Jill Trott and Alisha Fain (R. Brown McAllister ES) to replace document cameras for every homeroom teacher due to an software upgrade.

Heather Shulman (Bethel ES) for Social-Emotional Learning in the Library to purchase books and e-books that promote inclusivity and diversity during SEL lessons.
---
Learn more about the IMPACT Grant Program: