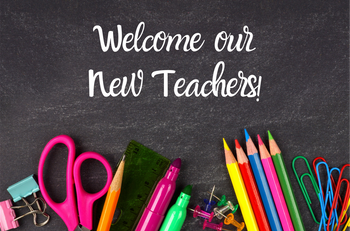 One of the unique things about Cabarrus County is our welcoming spirit. With the tremendous growth we have seen, this has become a normality for us. And it is no different in our school system. 
Approximately 100 new beginning teachers, counselors and specialists will be welcomed to the district this upcoming year. These new staff members include those who are newly graduated, transferring districts or changing careers. Our new teachers come from near and far including internationally.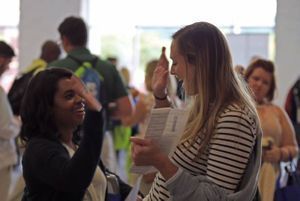 We invite you to extend a warm welcome to these new staff members and share your business products and services during our CCS New Employee Orientation. We have several ways for you to participate in this event to be held August 9th-11th at West Cabarrus High School located at 4100 Weddington Road, Concord, NC 28027.
Breakfast or Lunch Sponsor - speak directly to our new CCS beginning teachers during one of the meal times via recorded message or in-person

(various day & times available)

Snack Sponsor - exclusively interact with our new CCS teachers one-on-one while sharing information about your business by setting up a booth during one of our Orientation breaks 

(various day & times available)

Booth Sponsor - host a vendor table at our Cabarrus Spotlight Fair

(August 10th from 10:45am-12:15pm)
There is no better way to reach so many potential new customers all in one place. Together, we can demonstrate how excited we are to have our new teachers and staff here in Cabarrus County Schools and how much we treasure what they do for our students!