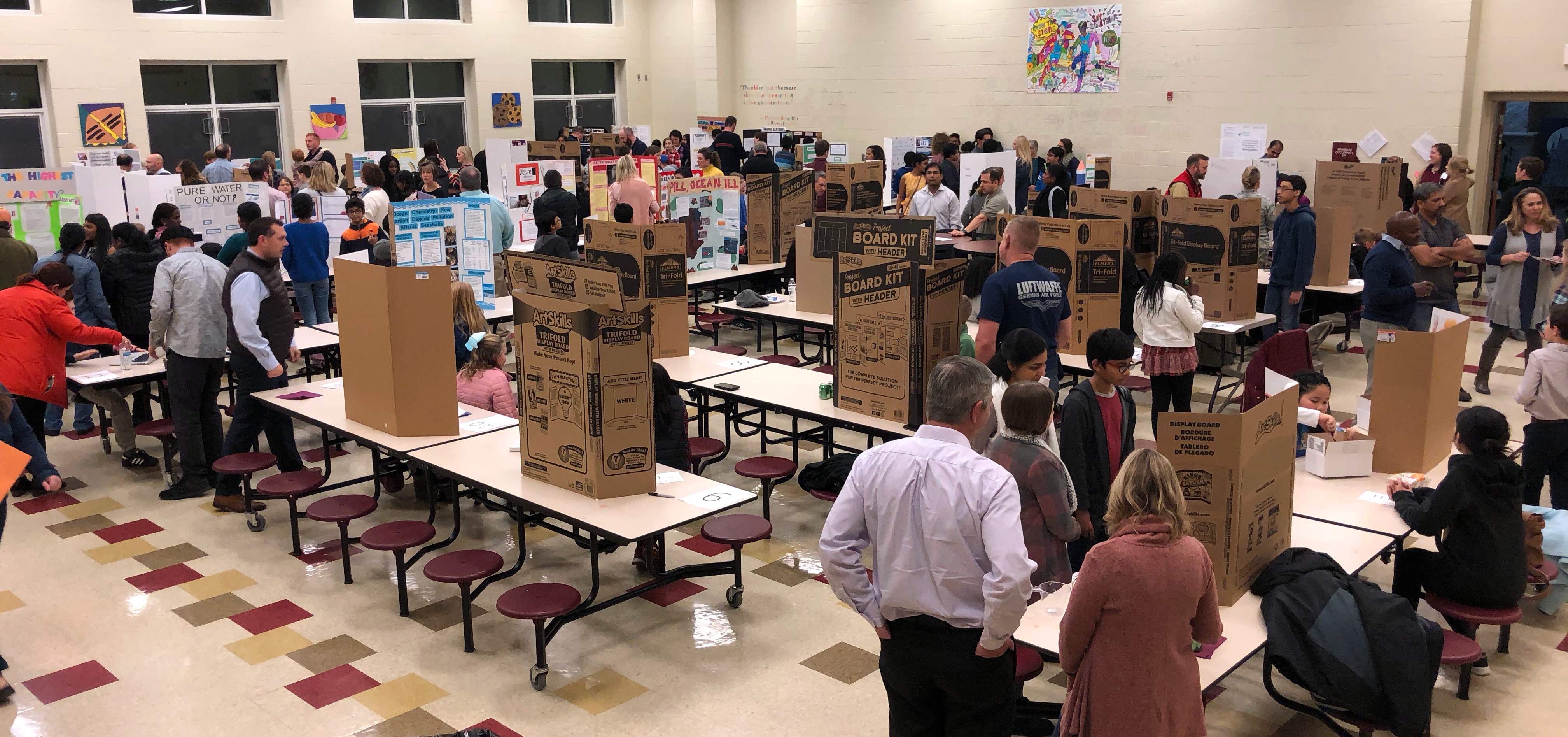 Science in action was spotlighted at the District Science Fair Showcase held recently at Winkler Middle School. School-level science fair winners were invite to present their winning projects to business partners, teachers and the community to receive valuable feedback before they proceed to compete in the UNC Charlotte Region 6 Science & Engineering Fair.
The following science fair showcase recognitions were presented: 
Best in Engineering & Physics - What Dissolves Rust and Oxidation the Fastest? presented by Joel T. & Ravi S., 6th grade @ JN Fries MS
Best in Health & Nutrition - Music Memory presented by Nihar K. & Landon T., 7th grade @ JN Fries MS
Best in Energy - Electrodialysis Reversal presented by Samagra B. & Madhavan K., 8th grade @ JN Fries MS
Best in Environmental Science - Comparing Bioplastic Straws by Owais Kamran, 8th grade @ JN Fries MS
Thank you to Jessica Castrodale of Atrium Health, Tammi Rumsberg from Cabarrus County Soil & Water, Julie Roper of Dominion Energy and Megan Horn of Hendricks Motorsports for reviewing the projects and preparing our students for the next level of competition!
Click to see pictures from this night