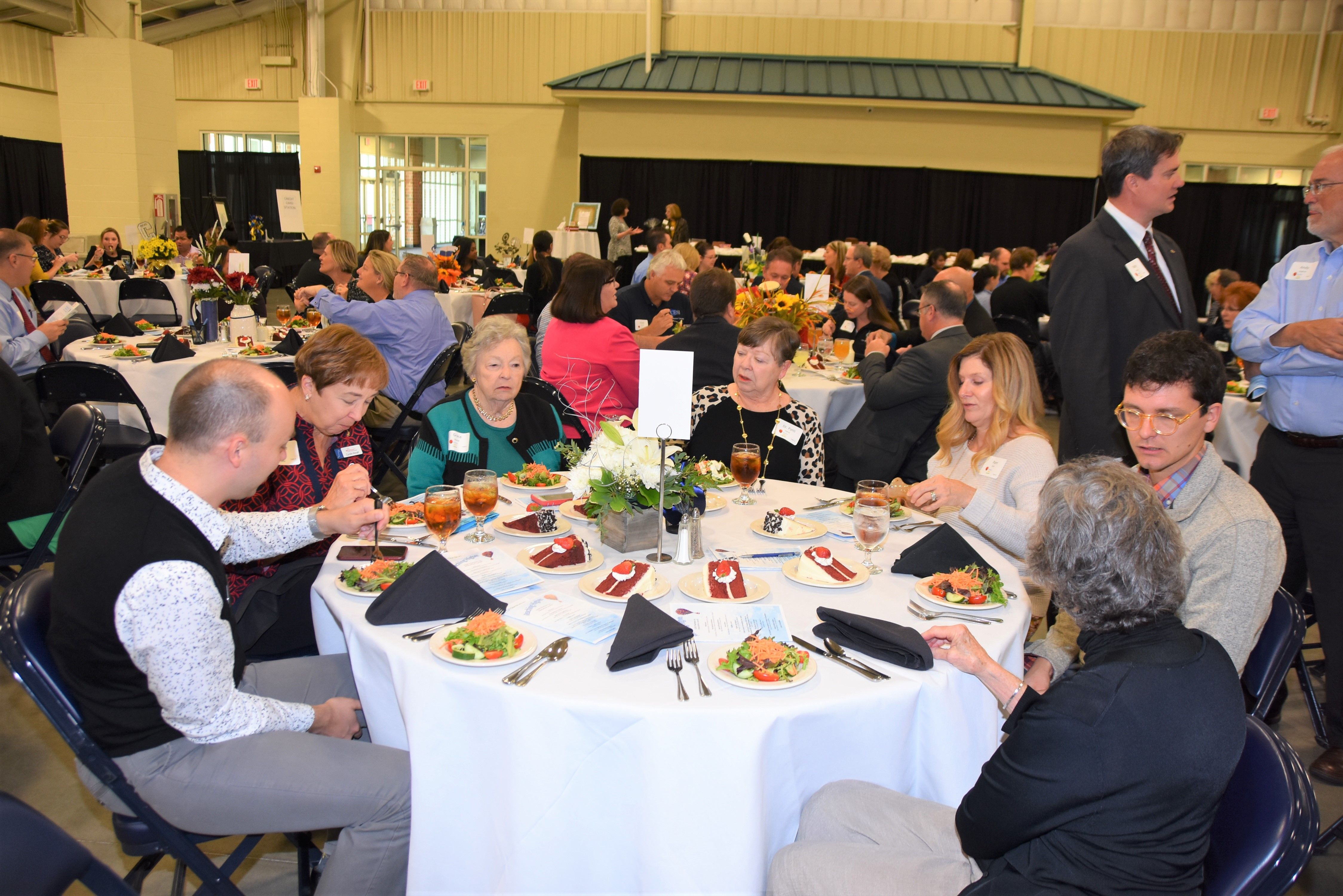 What an inspirational day as we were able to see and hear from our remarkable teachers and CCS Superintendent, Dr. Lowder, as to the difference we are making within the Cabarrus County Schools.
Kicking off the program highlights was a video from Kate Culbreth, CCS 2018-2019 Teacher of the Year and Southwest Regional Teacher of the Year, sharing why she loves teaching and how she reaches her students to improve achievement! Dr. Lowder's testimony about the need for more outstanding teachers and the shortage of candidates demonstrated the importance of a new program, Teaching Scholars program, in helping to build relationships with new colleges and universities to recruit the best for our students.
Answering the desire of schools to build partnerships with the business community and businesses seeking to support schools sparked another new program, Cabarrus LINK. Cabarrus LINK brings together a school and a business to work together to bring a hands-on, real-world work-experience student project to life. Jennifer Caligan of CC Griffin Middle School shared the impact their LINK project had on the students, staff and even community. 
To wrap up the event, Dan Levinson of Ellis Jewelers revealed that today's classroom is nothing like when he attended school - the collaboration, hands-on learning and critical thinking he witnessed as he visited Mr. Trivette's Engineering & Technology classroom, the recipient of the Career Exploration grant he sponsored last year. He also assured donors that their donations were being put to very good use and making a huge impact!
It was an incredible day to celebrate the impact we have made together as a community to prepare our students to succeed not only in the classroom, but also in the future as employees, business owners and productive citizens. We truly believe there is no better investment than education to build the foundation of both our community and our future economy. And you are a big part of it - THANK YOU!
Check out pictures from our Lunch!