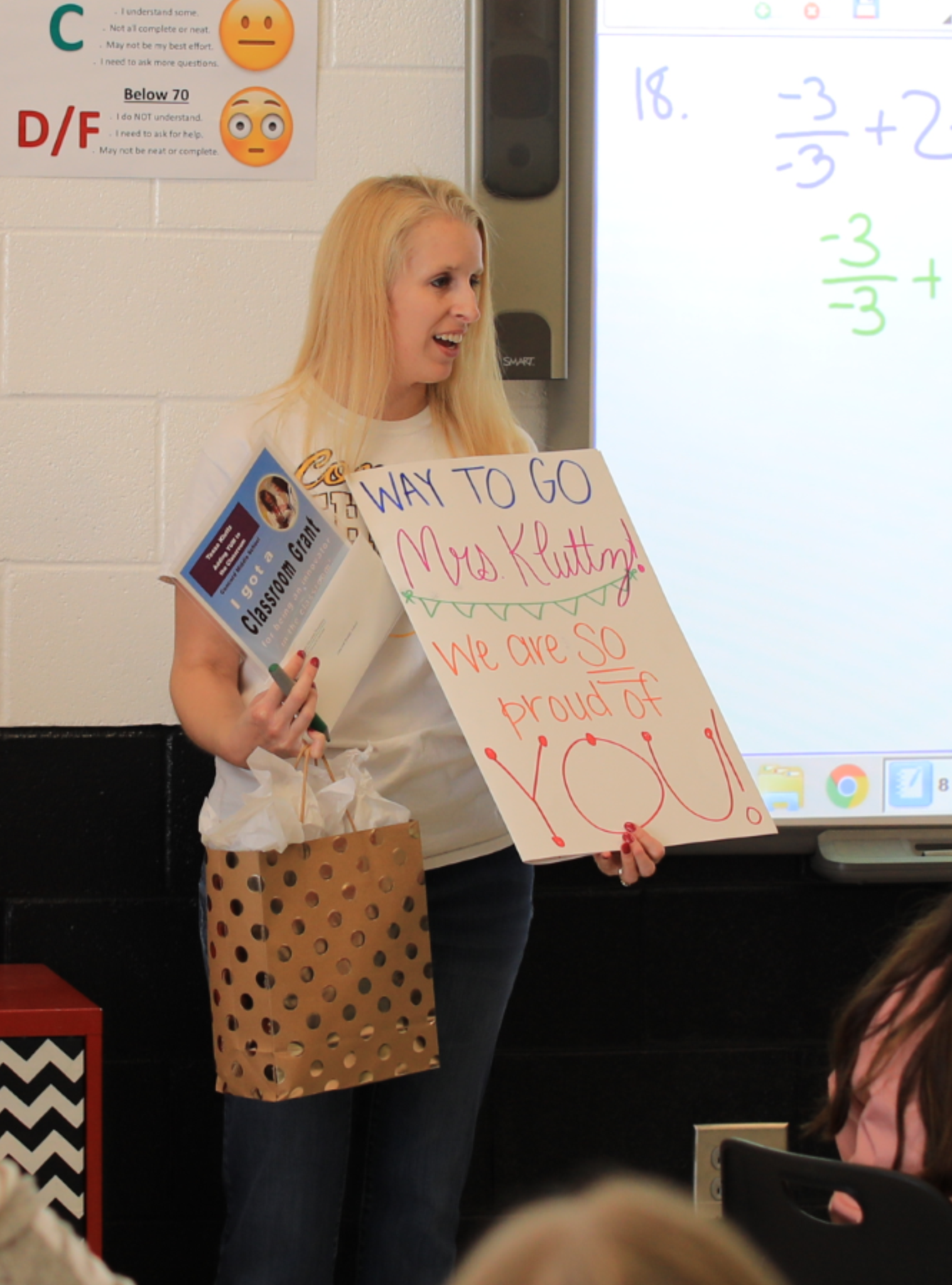 It is always so much fun to surprise an amazing teacher and that is just what we got to do on Monday, December 17th at Concord Middle School. Ms. Tessa Kluttz, a 6th grade math teacher, was the recipient of the 2018 CCEF Surprise Holiday Classroom Grant. Ms. Kluttz will be bringing YUM  Snack Boxes to 6th grade students in the International Baccalaureate program at the school. Students will have the opportunity to try snack foods that are popular in other countries as they learn about the country in their Individuals & Societies class, write about the importance of food and culture in their Language & Literature class, research physical properties of the foods in science class and analyze package serving sizes in math class.
Ms. Kluttz received the check and a poster recognizing her accomplishment as a CCEF Grant Recipient. In addition, she received a card from her 6th grade students and a small token of appreciate for her efforts from the school.
Congratulations again to Ms. Tessa Kluttz and thank you for everything you do for your students!