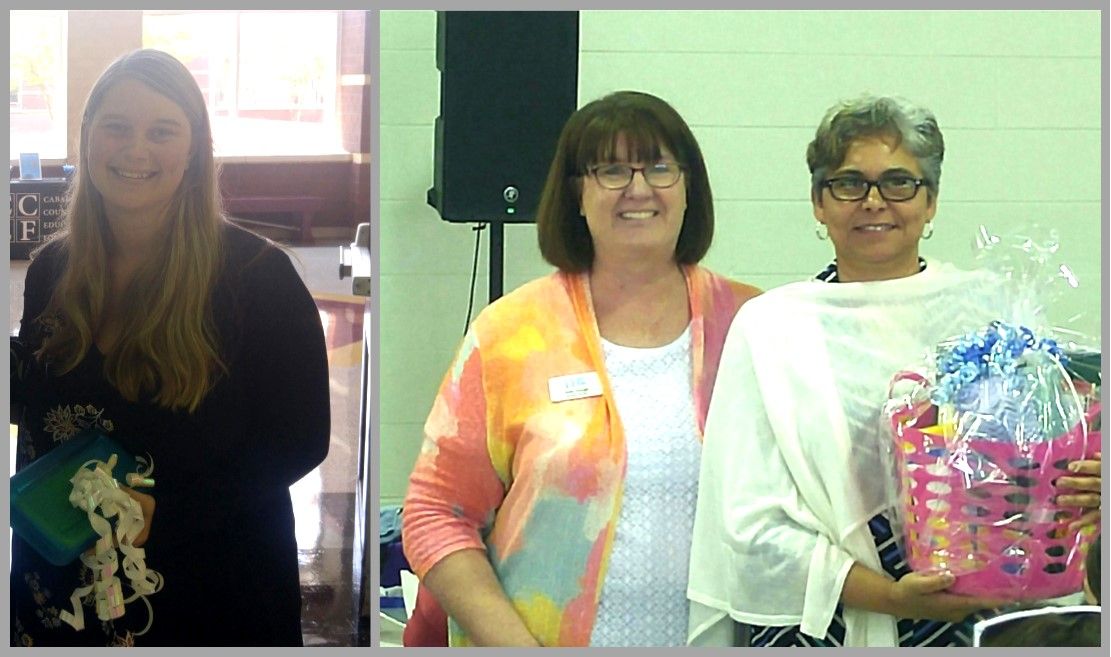 It is always exciting each year to welcome the new teachers to CCS and this year was no exception. No one is more important to student success than the teacher and we want these new teachers to know how excited we are to have them here in CCS!
To show them how much we appreciate them, CCEF raffled two wonderful gifts. On Tuesday at the New Teachers Lunch, It's All About You Salon and the CCEF Board of Directors contributed gift cards to help a new teacher set up their classroom and pamper themselves afterwards. The winner of the Gift Card Tree totaling over $500 was Kelsey Lusk, a first grade teacher at Bethel Elementary School.
The following day, we welcomed all the new teachers to Cabarrus County Schools at the Chanber's New Teacher Welcome Lunch. And again, we welcomed them with a classroom supply gift basket raffle. The winner of the basket was Hanna Branciforte, a Spanish teacher at Winkler Middle School. 
Congratulations to Kelsey and Hanna and welcome to all the new CCS Teachers!