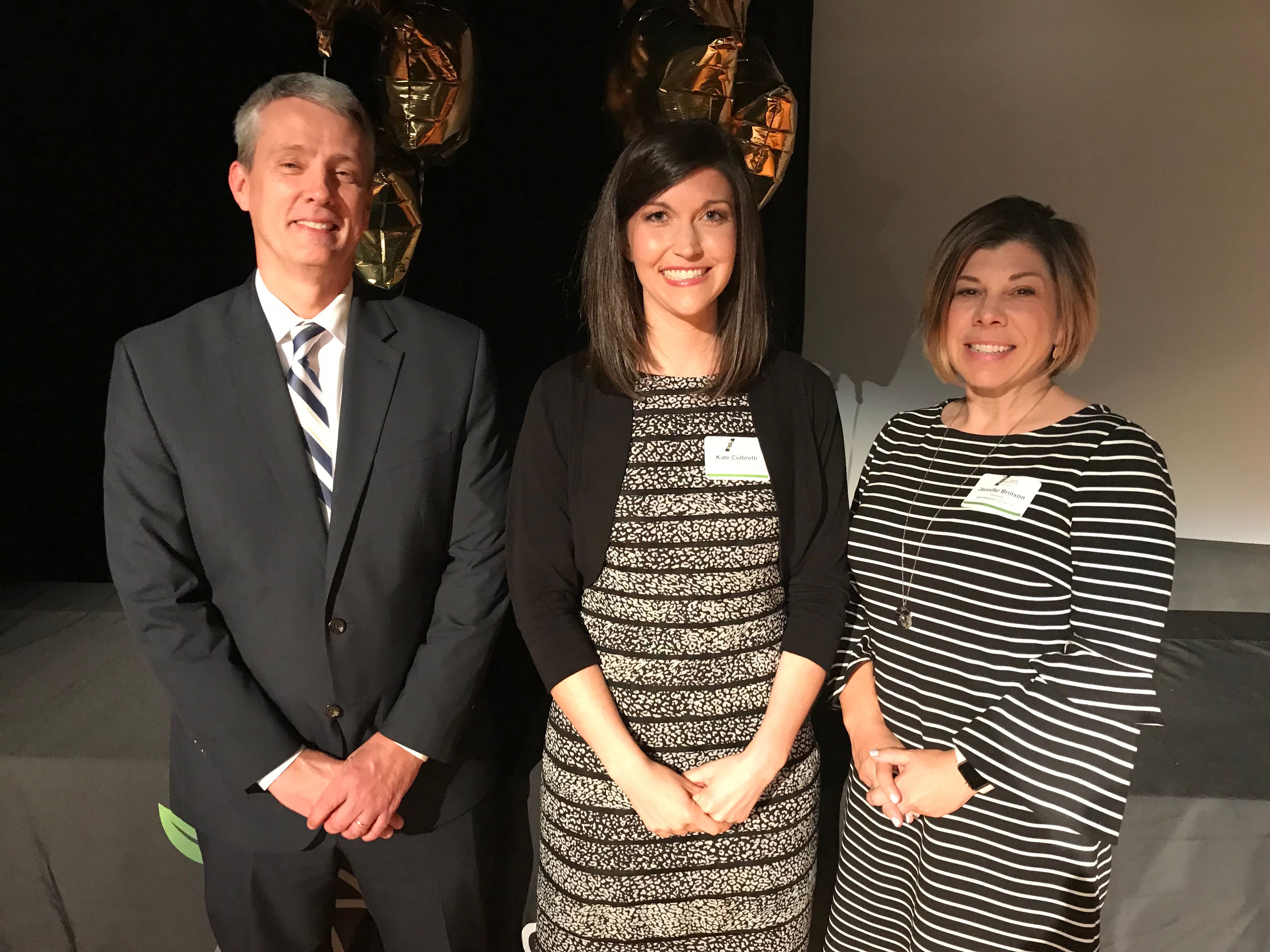 Kate Culbreth, a fifth grade English Language Arts teacher at Wolf Meadow Elementary School, was named CCS' Teacher of the Year. Kate began teaching in 2010 at W.M. Irvin Elementary School. She was promoted to Lead Teacher in 2014 but realized last year she missed being with her students daily and moved back into the classroom to teach full-time.
"Kate's most remarkable gift is her ability to balance the science of learning with the art of teaching. She creates classroom experiences and nurtures curiosity thus allowing her students to become leaders, thinkers and doers. She teachers her students to set goals, work hard, and celebrate success. Her work in not to impart knowledge, but rather to create the conditions in her classroom where students become inspired to think, grown and learn," shares Wolf Meadow Elementary School Principal Jennifer Brinson. 
Culbreth earned a bachelor's degree in Inclusive Education and Spanish from the Nazareth College of Rochester, a master's degree in Reading from the University of North Carolina at Charlotte and a graduate certificate in School Leadership from Appalachian State University. 
Update: Congratulations to Kate Culbreth! She has been selected as the 2019 Southwest Region Teacher of the Year. Kate, among eight other regional winners, will now participate in the state selection process. The North Carolina Teacher of the Year will be named in April.