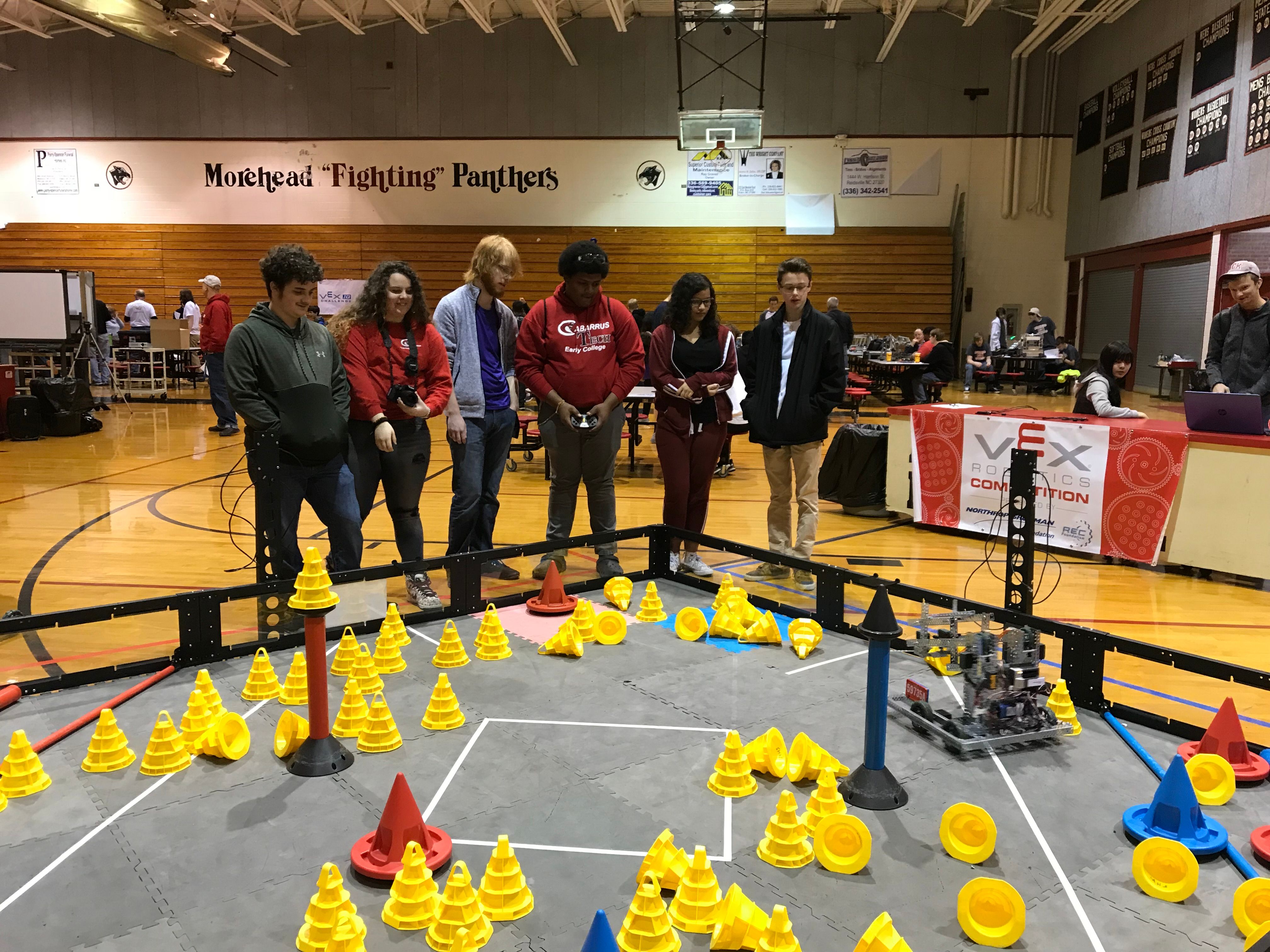 How can we make it better? What should we do differently? These are common questions you will hear from CCS' VEX Robotics teams as they evaluate their robot design and programming. As Ms. Bryan, a teacher at Cabarrus Early Technical College, shares, "watching students learn from their mistakes is an educators dream!"
The grant the district received provided a robot and entrance fees for the competitions. But to be successful, students need to have a simulation field for practicing, tools, and many other items. This is where CCEF's classroom grants stepped in. Four teachers applied and received CCEF Classroom Grant funds for these additional items for their respective school's initiative.
In its first year of implementation across the district, 18 teams have qualified for the State Championship. All four of the CCEF grant winners qualified. Congratulations to Rocky River Elementary School, W.R. Odell Elementary School, Early College of Technology High School and Northwest Cabarrus High Schools!
The North Carolina VEX IQ State Championships will be held this Saturday, March 10th at Jay M. Robinson High School here in Concord. Competition will begin at 9:15am with the awards ceremony beginning around 3pm. Visitors are welcome so come see what a Robotics competition is like!