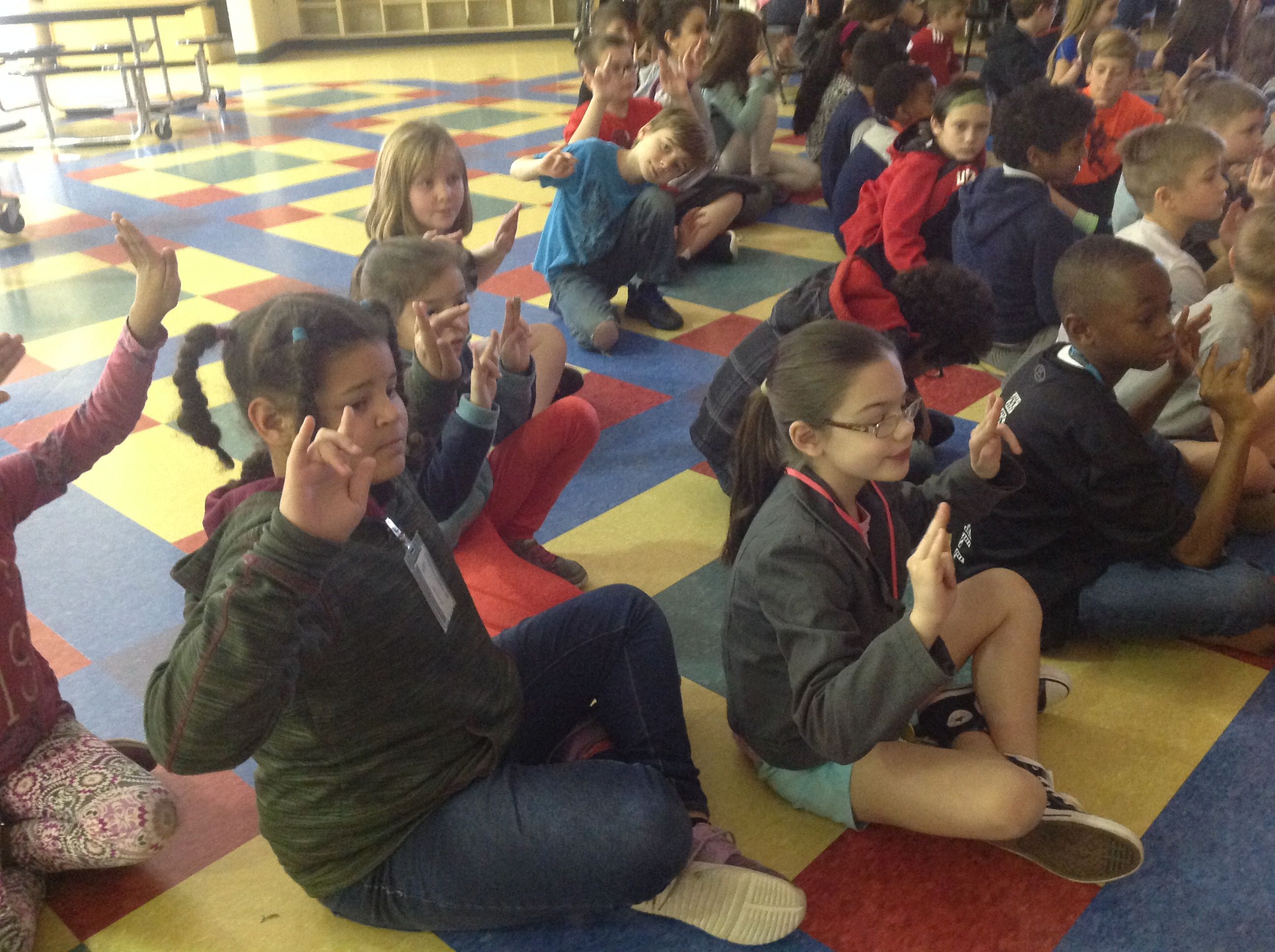 How do you do a butterfly? A snake? This is questions, third graders at Harrisburg Elementary School asked Dr. Maha Gingrich during the Dances of India presentation. As a global ready school, Harrisburg third graders are exploring the Asian continent this year. Learning about the various classical and folk dances of India, students learned how various hand gestures expressed various animals and how the dances express a story - whether it was a battle between a peacock and a snake or a flower blooming - it is all expressed in the history telling of dances in India.
Several students of Dr. Gingrich performed for the students to demonstrate how the dances incorporated the hand gestures the students learned. Besides learning specific hand gestures and head movements, students have been learning and practicing a folk dance in class. In bringing the Dances of India presentation to the third grade, Ms. Wondra wanted students to gain an understanding that people are influences by the beliefs, traditions, and values of other cultures. Dr. Gingrich loves to share the stories that express how we are more alike than different as people and cultures.
Students as well as the public are invited to attend Central Piedmont Community College's 16th annual Dances of India on April 21, 2018 at 4pm in the Dale F. Halton Theater.
Check out our Gallery for more pictures and video!