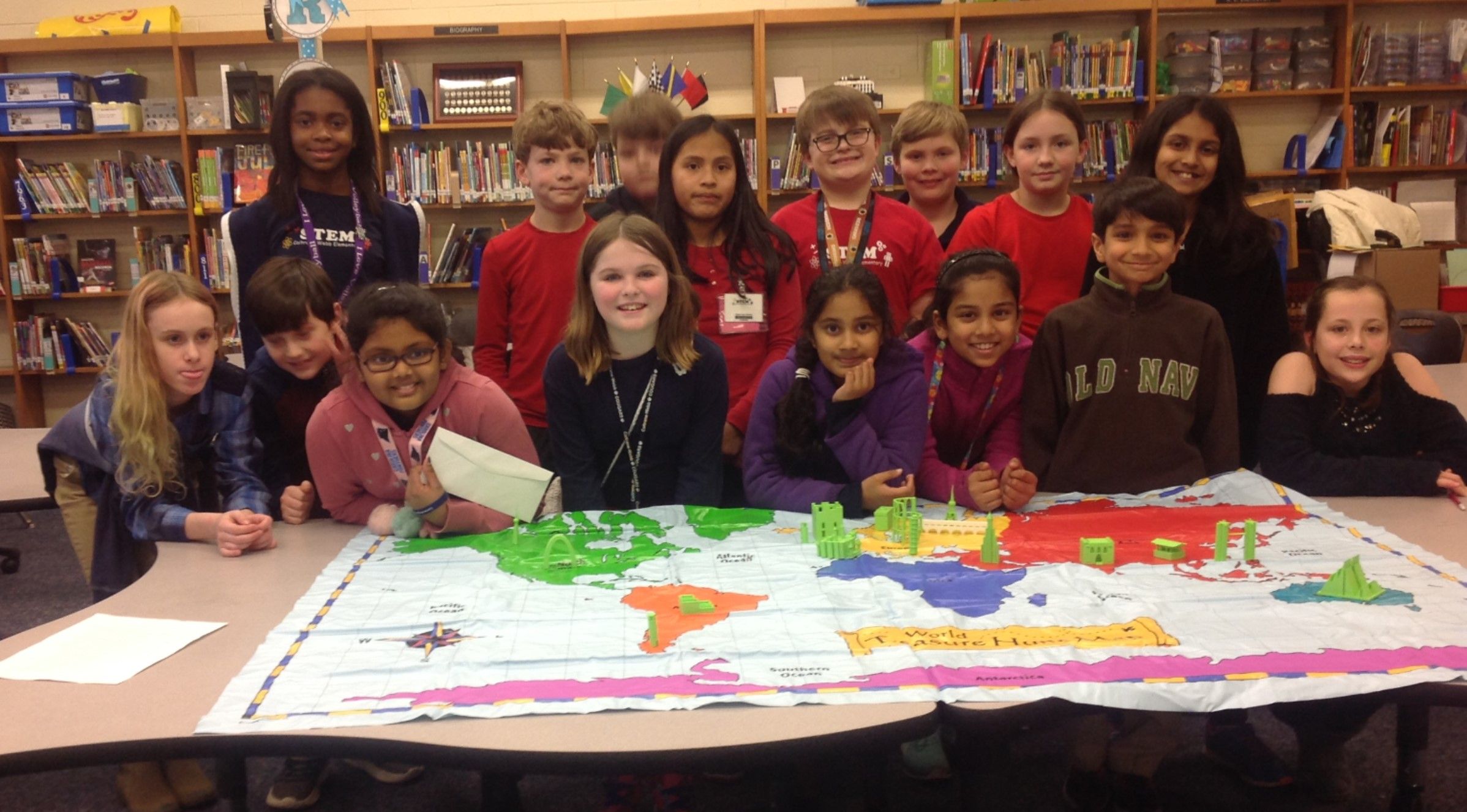 Where is Machu Picchu? Who is the Eiffel tower named for? What was the Forbidden City built for? These are all questions Ms. Smith's 4th grade Academically or Intellectually Gifted students discovered the answer to when they began their study of architecture. To bring architecture to life, Ms. Allison needed a 3-D printer so students could research a particular landmark, create a trading card and ultimately program the computer to print a model of the landmark in 3-D.
Students were buzzing with excitement as they shared what they learned with parents and fellow fourth grade students during the 3-D World Architecture Gallery held at Coltrane-Webb Elementary School. Parents told stories to each other about the dot matrix printers they had growing up, but seeing the three-dimensional figures their student created astounded them. Other fourth graders were invite to do a scavenger hunt through the landmarks to find answers on their worksheet.
Check out the photo album under Photo Gallery and see Emily's* insight into Big Ben...and why she named her version Small Ben.
Ms. Smith shared her students' enthusiasm was even more than she had expected and the CCEF grant let her do something special with her students she wouldn't have been able to do otherwise.
* Student's name is changed for safety.