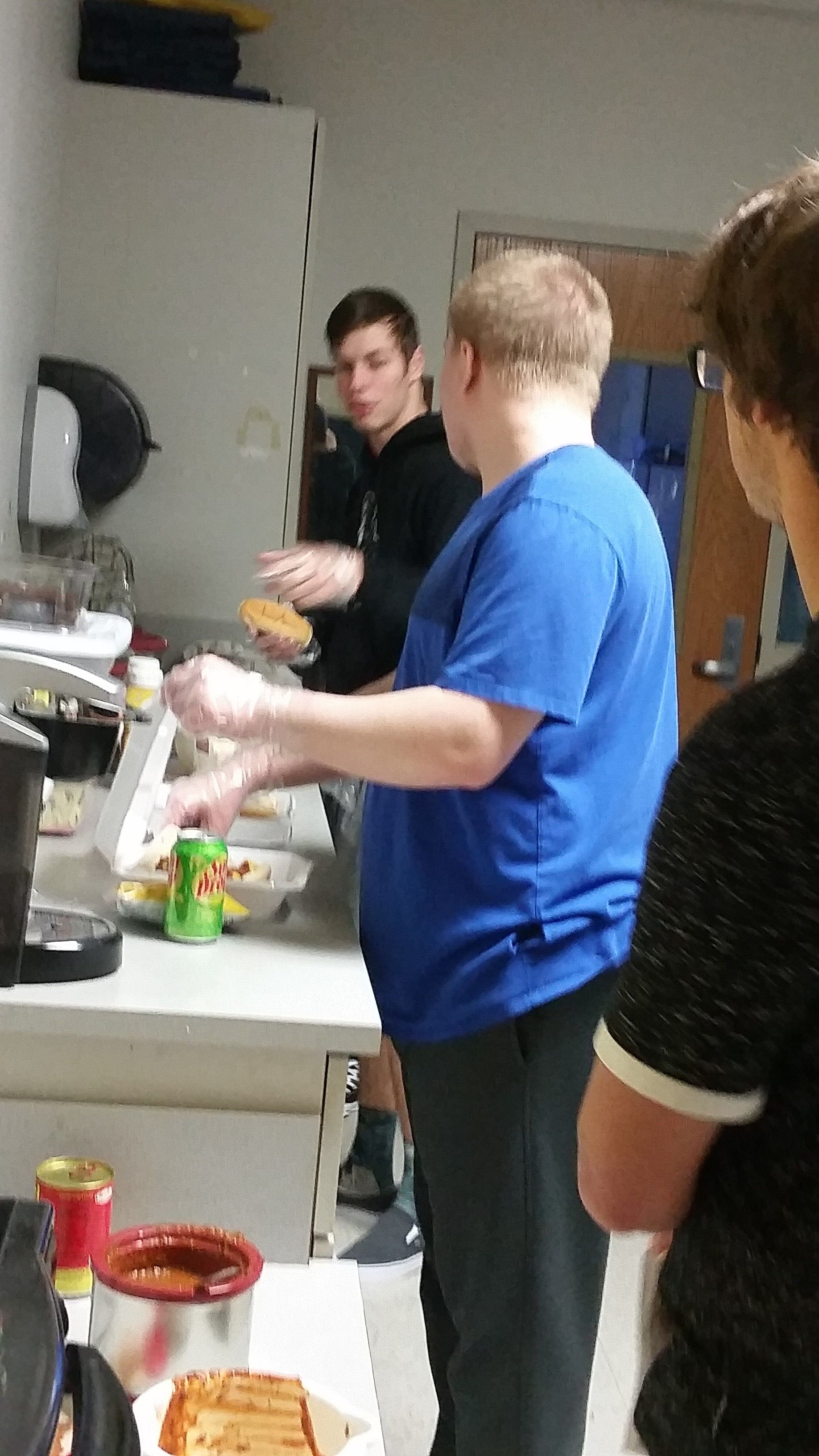 A hot delivered lunch can put a smile on any teacher's face, but this is no ordinary lunch. The Tiger Cafe is hosted by the Occupational Course of Study students at Mt. Pleasant High School every month. Students have prepared a hot dog lunch for teachers who place an order. One student is responsible for calling out the order. Another customizes the hot dogs to order with options of onions, ketchup, mustard, relish and/or chili. A bag of chips, a brownie bite, and a drink are added to the order by another student. Other students are in charge of delivering the meal and collecting the money if the teacher hasn't paid yet.
This might seem typical, but for these students they are learning so much more. When asked what he has learned through this experience, Andrew shares, "I have learned teamwork and the importance of communication." It takes each of them doing their role and talking with each other to make the lunch correctly.
The Tiger Cafe supports specific learning objectives for the program, but no funds are available through normal funding to implement so this is where CCEF's classroom grant program stepped in to help. Giving these students an opportunity to safely practice running their own business reinforces so many critical skills: organization, food prep, money management skills, communication skills, and many more.