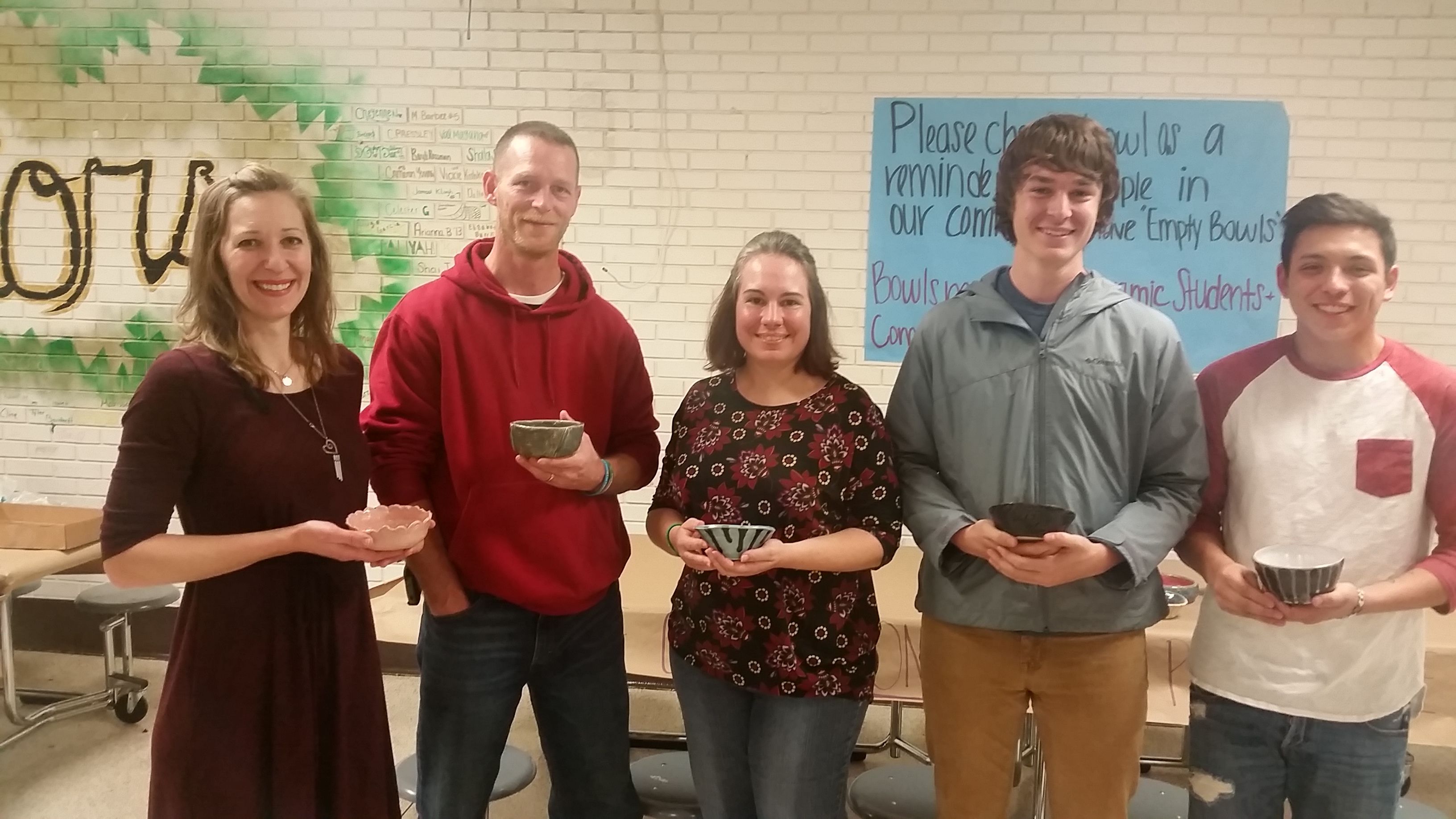 The community gathered November 16th at the first annual Empty Bowls: Dinner and a Ceramic Bowl to support those facing hunger in our community. Students from Central Cabarrus High School hosted the spaghetti dinner where a donation of $10 or 10 canned goods welcomed attendees into the cafeteria for a delicious dinner sponsored by Olive Garden, Applebees, Longhorn Steakhouse, River Rock Church and Pepsi. Over $1,200 and 470 canned goods were collected during the night and provided Christmas Dinner for 10 families, filled food pantries at several CCS schools and 100 canned foods to Christian Cooperative Ministries for their food pantry. Attendees were given a ceramic bowl made by CCHS students to remind them of those who struggle with hunger each day in our community.
"Doing this event made me realize that everyone does not have enough money for food and it made me want to do more to help those who do not have enough to eat," shared a student who helped create the ceramic bowls and serve dinner that night. Through this event, Ms. Landers, the ceramics teacher at CCHS, implemented her first service learning project and cannot wait to do it again next year. This year's event generated enough funds to make this project self-sustainable and impact the over 100 students and families.
CCEF is honored to fund this David Fitts Community Service Classroom Grant that gives students an opportunity to serve others in such great ways! This grant program awards $1,000 to innovative and creative classroom projects that allow students to give back to the community in a meaningful way.