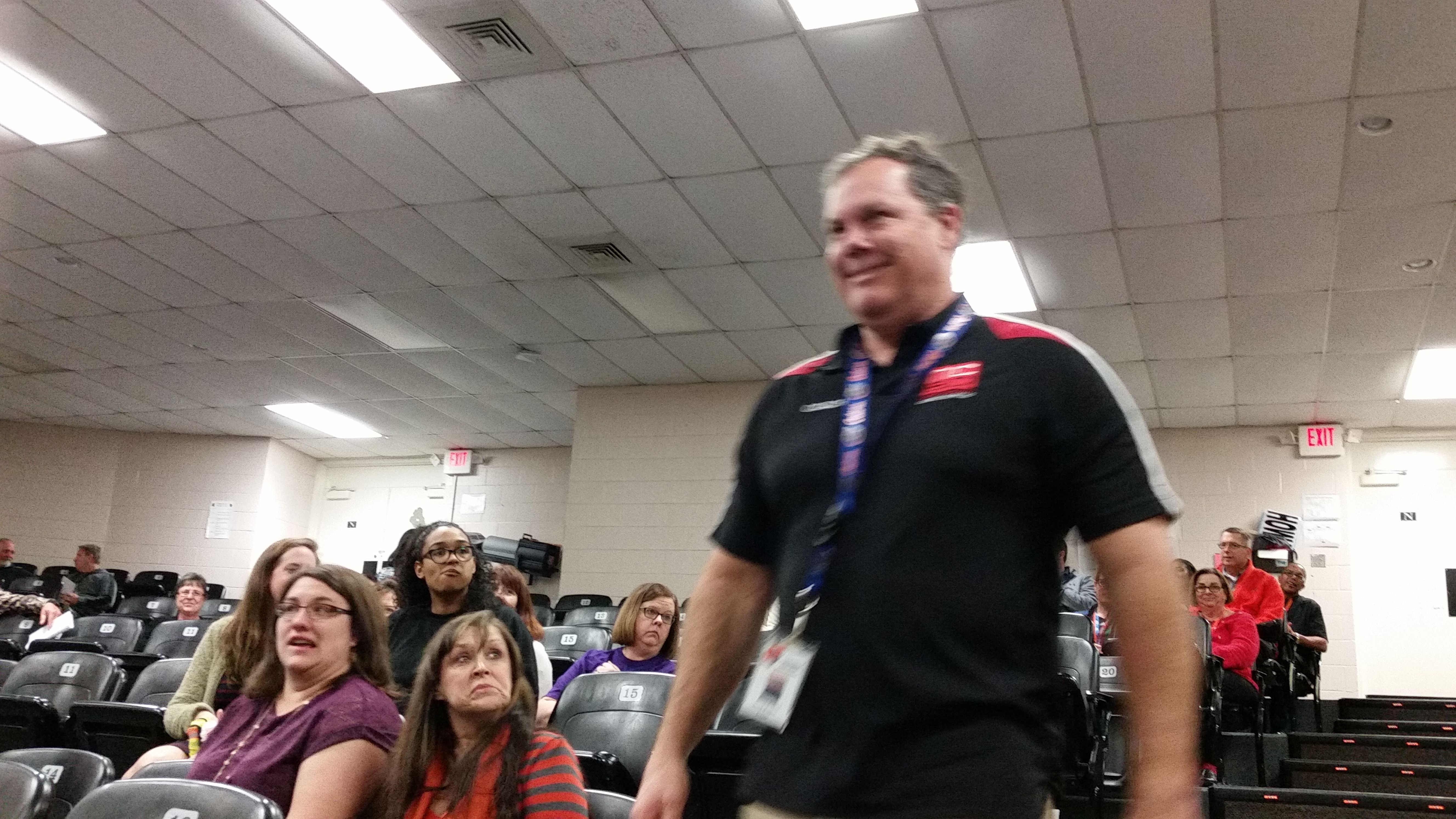 What a way to celebrate the holidays then to fund more classroom grants! Through the generous donations received from our #GivingTuesday Campaign, we were able to fund two additional classroom grants. Congratulations to Scott Brown and Jennifer Caligan!
It was a great day when we surprised Mr. Brown, a CTE teacher at Northwest Cabarrus High School, at their December staff meeting. Scott will be introducing 90 ninth-graders to robotic building and programming and will use the funds to create a first class VEX robotics construction and programming room and Makerspace for the STEM classes. This new space and tools will give the VEX teams the ability to practice and test their designs and make improvements for upcoming competitions.
Ready, Set, STEM is what Ms. Caligan will say when kindergarten through 2nd grade students at Patriots STEM Elementary build and race their pinewood derby cars in the First Annual Patriots Derby Day. Students will use their creative and innovative thinking to help design and build their derby car to put in action their forces and motion unit. Students will also test their car with different variables to come up with the best design to race!
With the addition of these two classroom grants, CCEF has funded a total of 66 grants this year totaling over $25,000 with your support. Thank you!!