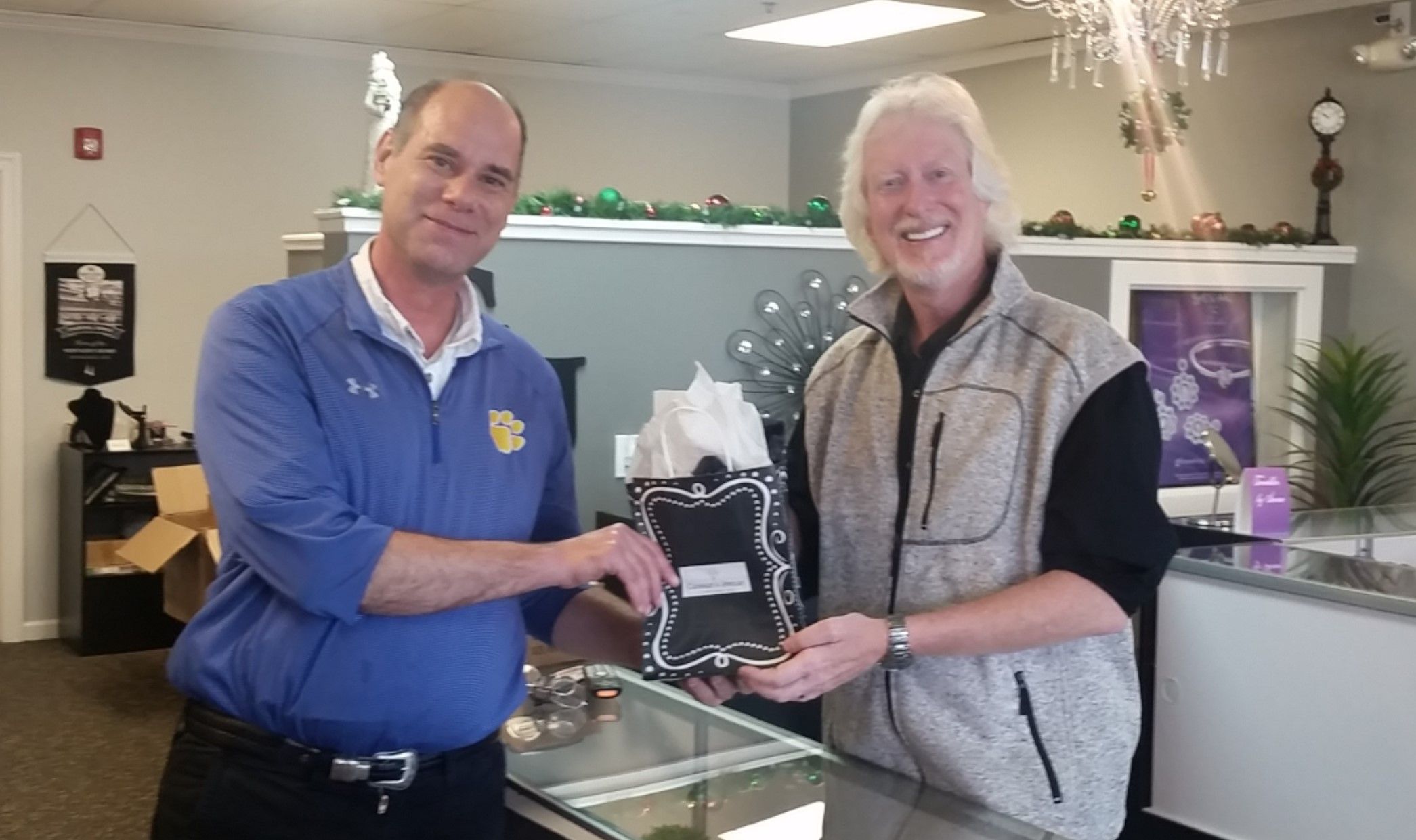 We are excited to announce that the winner of the exquisite Southern Gates jewelry collection is Tony Verde, a teacher at Mt. Pleasant High School. The raffle entries for this beautiful gift funded two classroom grants and we thank all who participated!
Tony is not sure which ladies in his life - wife, daughter, niece or all of them - will benefit from this special prize, but I am sure it is going to be well loved by anyone he chooses to bless with this gift.
Thank you to Charles and Holly Grimsley of Grimsley's Jewelry of Concord for donating the stunning Southern Gates jewelry collection!