Cabarrus County Career Connections Day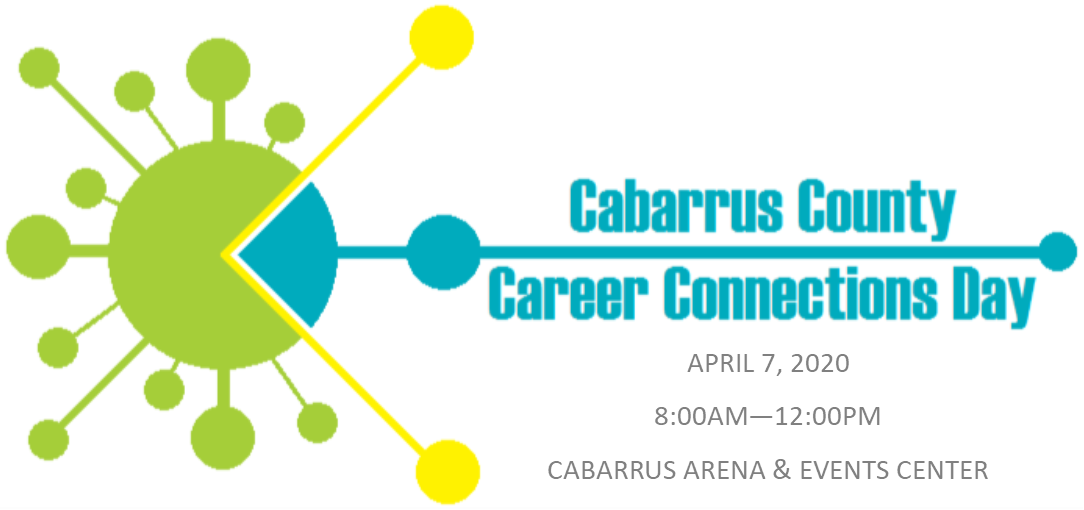 Join us for the 2nd Annual Cabarrus County Career Connections Day - it is no ordinary career fair. It is an interactive hands-on day where students can explore potential careers, interact with local employers and hear dynamic speakers prepare them for the workforce. High school juniors and seniors from both Cabarrus County Schools and Kannapolis City Schools will be invited to attend this exciting event that will help them see their future and prepare them for it! Reserve your business booth, become a sponsor or volunteer using the links below to find out more.
Help inspire your future workforce! Today's high school juniors will be your workforce in the next 2-5 years and now is the time to prepare them for the job market.
We invite you to be a part of the Cabarrus County Career Connections Day in one or more of these exciting ways:
* Introduce students to possible career fields by sharing hands-on experiences about career opportunities at your company's booth
* Recruit for open positions for job openings
* Prepare students for the future job market by sponsoring one of the career cafe symposiums
* Help students learn about alternative paths for achieving necessary career education through community schools, trade schools, etc.
* Share information on internships and apprenticeship programs
Career Booths. Students will visit company booths to interact with employers. We encourage companies to bring hands-on experiences for students that introduce them to potential careers. With our facilities at the Cabarrus Arena, we are able to accommodate just about anything a company would like to do.
Career Symposiums. Students will learn from some of the most amazing business leaders in the area. Throughout the event, we will have three career cafe symposiums which will host 15 minute sessions to prepare students for the workforce. Each career cafe symposium will have a theme:
Job 101 - Students will gather tips about how to score that job interview, what to wear to the office and job searching protocols
Business Outside of the Box - Students will hear from successful individuals who work in professions outside the norm.
Leadership on the Job - What does leadership on the job mean as you begin your career? Students will listen to business professionals provide guidance on how to establish yourself as a leader on the job no matter your position.
With your participation and support, we can ensure our future workforce is ready to meet your hiring needs!