Partners in Education Annual Campaign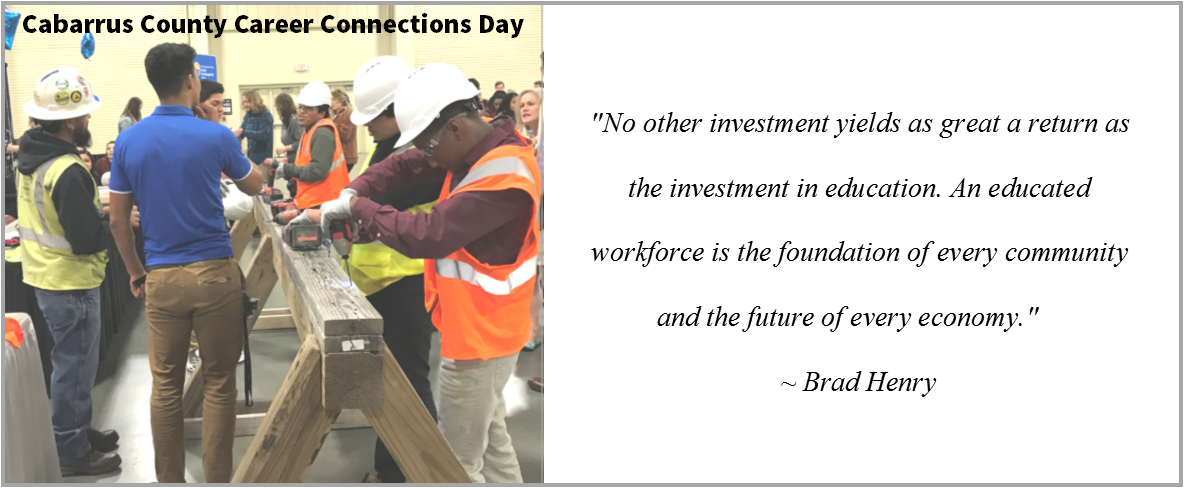 Join us as we partner with CCS to build our students' success as they become productive employees and community members. Your investment in our students ensures they graduate ready for their next step in their career path whether that is directly into the workforce, obtaining a certificate through a technical or community college or pursuing a two or four year degree. This success begins in the early years of education and continues until they graduate 12th grade.
Our goal is to ensure our graduates meet the workforce demands of our business community and this is possible when you partner with CCEF. Normal funding sources for our district only provides for the basic needs in education. CCEF is here to provide innovative and real-world context learning for our 33,500+ students.
Your partnership with CCEF is recognized accordingly with these associated benefits. Click picture to download the document.
Our Students. Our Teachers. Our Investment.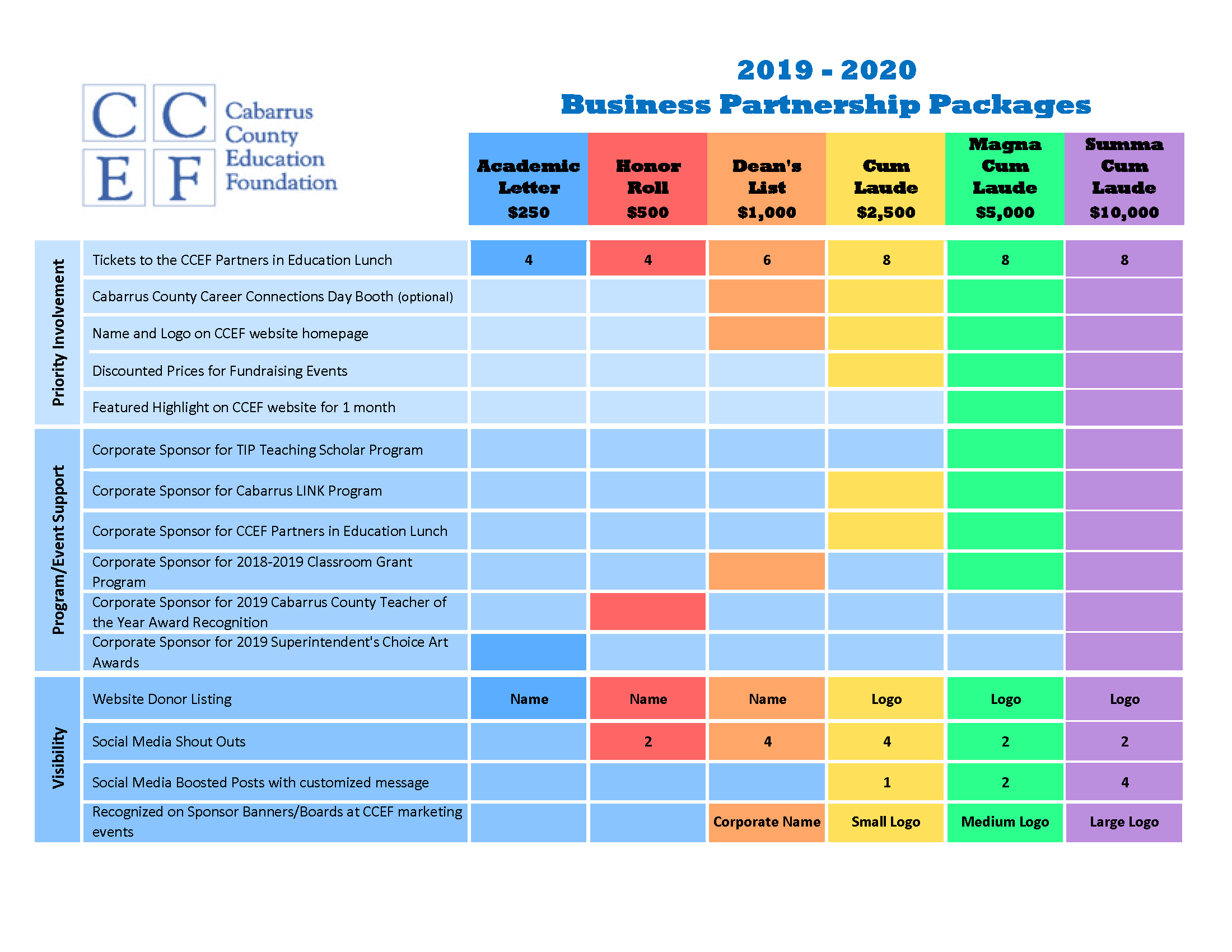 Ways to Donate
You may make your contribution to the Annual Campaign either online, by mail or make a pledge. Pledge commitments must be fulfilled by June 1, 2020.